3Si Group Launches Offshore Division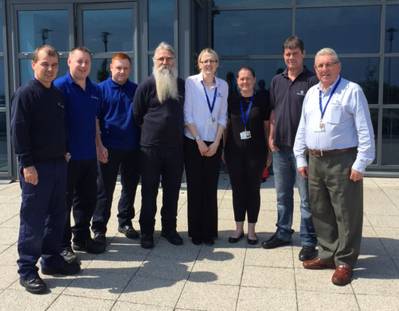 3Si Group, whose global portfolio of marine safety products and services covers commercial, leisure and military markets, has announced the formation of 3Si Offshore, a division that will specifically focus on the North Sea offshore sector.

The group's formation is a result of the recent merger between Ocean Safety Aberdeen and Richard Irvin Marine Safety which were both located in Aberdeen. The consolidation has created a new business in the offshore market and the new identity is expected to facilitate expansion into new markets and an Aberdeen-based offshore division dedicated to supporting a growing customer base.

CEO of 3Si, Doug Baxter, said, "The birth of this dedicated division completes the transition and consolidation of both these branches in Aberdeen, combining expertise in the service and supply industry coupled with our extensive portfolio of products and hire capabilities. This step will give our business a strategic position to offer the offshore industry a complete capability in safety and survival equipment."

The new 3Si Offshore is headed up by Ally Jappy, Business Development; Aidan Morrissey, Sales Manager; and David Hale, Service Manager.

Ocean Safety's other U.K. branches, in Southampton, Plymouth and Glasgow remain unaffected by the move at Ocean Safety Aberdeen.