LNG Carrier Longevity Study Contract for LR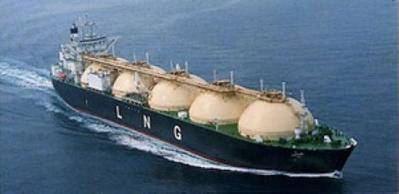 Hyundai Ocean Service contract Lloyd's Register Marine Consulting to assess the service lifetime of their vessel 'Hyundai Utopia'.
The study concerns the 1994 built, 273m long, 71,909 dwt, LNG Carrier Hyundai Utopia (IMO 9018555).
The President of HDOS, Taek-Gyu Lee, met with Lloyd's Register's Korea Chief Representative, Soo-Young Lee in Busan to sign the contract during a special ceremony at the HDOS office at Busan, Korea. The HDOS president said: "We know that charterers of LNG ships are quite understandably concerned whether older ships can be relied on to remain in service before signing up for new long-term charters of the type common in the LNG business."

"There is a high risk that without appropriate experience, expertise and a documented database the Longevity Study may invite serious trials and errors, resulting in double effort and possible unexpected/excessive refurbishment cost and time due to the project complexity."

"HDOS respects Lloyd's Register's known strengths are mainly the vast experience and know-how gained through a number of similar projects in the past, having worldwide specialists who have the experience and knowledge basis for conducting such a project to suit HDOS requirements."
"I believe that this independent study is the key to the overall success of the business between HDOS and the Korea Gas Corporation. It is the only way to ensure that safety standards are maintained throughout the operation of the vessel."
"This contract will help HDOS to gain confidence and reputation with charterers by publicising that their vessel has gone through a Longevity Study," added SY Lee, Lloyd's Register's Chief Representative in Korea.