Maersk Container Ship Fire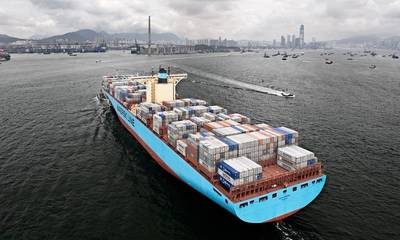 A fire broke out in the engine room on board Maersk's Panamax containership Olga Maersk last week. The incident happened while the vessel was en route from Panama to Cartagena.

An official press release from the operator of the ship Hamburg Süd said: "We regret to advise that on January 29th a fire in the engine room on board the vessel "Olga Maersk" was reported while the vessel was on route from Panama to Cartagena. All crew on board the vessel are safe and accounted for."

The fire, which was contained to the engine room, has been extinguished following fire fighting procedures, it said.

Container ship Olga Maersk (dwt 41028) with capacity 3028 TEU is built in 2003 and flagged in Denmark.

The ship is moored in Puerto de Cristobal, Panama, according to data obtained from Marine Traffic.

"We will inform you as soon as possible on the schedule adjustments that will be necessary as a result of this incident," the company added.