Radio Holland Opens Office in Malaysia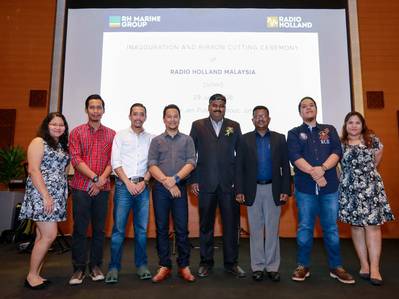 Radio Holland Malaysia opened a new office in Johor, Malaysia to support shipping in the ports of Johor and the vicinity.

Over the years, Radio Holland Malaysia has expanded its business to the Southern Region of Malaysia known as Gelang Patah, Johor. With this new office, Radio Holland Malaysia aims to be close by to perform service in the ports of Johor.

Already with an office in Port Klang, the new office is located near Malaysia's container terminal, The Port of Tanjung Pelepas (PTP) located at the confluence of the main east-west shipping lanes. One of PTP's key advantages is that it is approximately 45 minutes from the world's busiest shipping lanes. Easily accessible from the Straits of Malacca, PTP is situated on the eastern side of the mouth of the Pulai River in South-West Johor. PTP is a naturally sheltered deep water port and is near the Malaysia-Singapore Second Crossing. Nearly 3,000 vessels call at PTP yearly.