China Rules: Mammoth Vale Ore Ship Sits Idle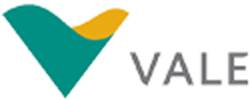 According to a report on Bloomberg,
Brazil
's VALE may have made a very bad investment in one of the most heralded shipbuilding ventures of a generation.
About three years ago the Brazilian mining giant announced its plan to build an impressive new fleet of up to 19 of the biggest bulk carriers in the world, signin a contact with Rongsheng Shipbuilding and Heavy Industries of China to build 12 carries valued at $ 1.6b to transport iron ore to China.
The very large ore carriers (VLOC) each are designed to carry 400,000 metric tons, and the shipbuilding order was touted as part of the firm's plan to maximize efficiency if its operations in the iron ore market, a strategy including using longer freight trains with 330 wagons and more efficient locomotives.
The development of this project represented was touted by Vale as a huge technological challenge in terms of innovation. The vessels allow high speed loading and unloading, are suitable for most modern ports in the world and have an efficient drainage system, capable of pumping out standing water with six bilges in each hold. They also reduce carbon emissions by 35% per ton of ore transported - a "green" project that received in May the "Nor-Shipping Clean Ship Award", an international industry acknowledgment for this achievement.
But while the first ship has been delivered, it has yet to make a commercial voyage, as
Bloomberg report
s that China is refusing to accept the ships into the country, as pressure from China's shipowners – citing existing pressure on bulk carrier rates and a slew of new tonnage set to enter the market; and China's steelmakers who reportedly contend that the ships will conspire to give Vale more control over pricing and delivery.
According to the Bloomberg report, approximately 45% of Vales shipments end in China.