Marinelec Presents Phoenix Fire Detection Panel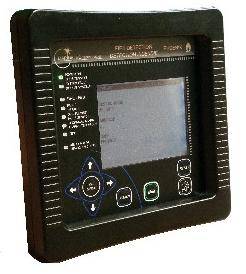 Phoenix makes the addressable technology available to all ships and a safer solution as soon as you exceed ten detectors. Indeed, Marinelec has developed a single and compact panel, which, thanks to its function of networking up to four panels, can be installed on all types of vessels, from small units to complex units. In addition, the safety of the crew and the ship is enhanced with the decentralization of the detection panels.
Discover Phoenix in preview at the Monaco Yacht Show from September 25-28 on Marinelec Technologies booth QS31, France SuperYacht Pavilion.
Phoenix is a compact panel that can secure up to 252 addressable devices over two loops. An expansion module allows to double the capacity from two to four loops. The optical and acoustic devices installation is directly made on the loops.
Phoenix offer a high capacity network allowing the installation up to four panels and 1008 devices. With the expansion module, the capacity of the network is increased from eight to 16 loops.
Phoenix increased the safety on board with the decentralization of the detection panels Phoenix, the continuity of service is guaranteed in case of failure of one of the panel and each controlled area is secured.
Cost-effective and ecological, the network installation significantly reduces wiring and costs. With Phoenix, addressable technology is very close to the price of the conventional one
The Phoenix is MED et BV approved.
Safe Return To Port : the Phoenix panel is a performing, reliable, safe and competitive solution for short sea shipping, ferries, tankers, supply vessels...designed to meet the requirements of SRTP, "Safe Return To Port," by the end of 2013.
The Phoenix panel will be available in September (Panel+ repeater configuration) and will replace the Athena panel.
marinelec.com