MSG MarineServe GmbH Obtains German Flag State Approval of ECDIS Courses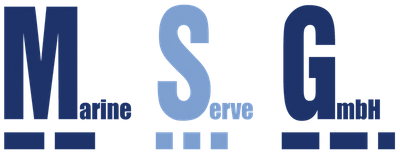 MSG MarineServe GmbH obtains German Flag State approval of its ECDIS Training Courses.

MSG MarineServe GmbH has received, as one of the first German training providers, approval from the BSH (Federal Maritime and Hydrographic Agency), the German Flag State, for its STCW compliant ECDIS Training Programme. ECDIS Training is now a mandatory requirement for all ship's captains and officers on SOLAS ships equipped with ECDIS, as the STCW manila Amendments came into force on the 1st of January, 2012.
The BSH certificate (BSH-2011-921-002) confirms that all MSG ECDIS courses meet the strict quality requirements of the IMO (International Maritime Organisation) in covering the complete scope of the International Convention on Standards of Training, Certification and Watchkeeping for Seafarers (STCW) 2010.

The MSG Hamburg Training Centre has specialised in ECDIS training since 2004, with simulation training becoming an inherent part of the programme in 2007, and currently offers two certified courses: firstly, the 40 hour base course "Generic ECDIS Training - IMO Model Course 1.27 (including Manila Amendments)", which addresses the regulation required fundamentals; and, secondly, the two day type-specific ECDIS training course, which is provided by MSG as the "Manufacturer Approved Training Agent", as required by a number of Flag States such as MCA, MPA or Bermuda, for NG Sperry Marine, Transas Marine, Raytheon Anschütz, JRC, Imtech and ChartWorld ECDIS equipment.


The ECDIS training is offered both out of MSG's facilities in Hamburg or, by the use of its mobile classroom, at the offices of the ship owner or crewing agency and even on board ship. The corresponding web-based ECDIS type-specific training has been developed by MSG's sister company, Safebridge GmbH. Further information on the MSG ECDIS training courses is available at: http://www.marineserve.de/en/courses.html