MarTID 2019: Maritime Training Budgets Rise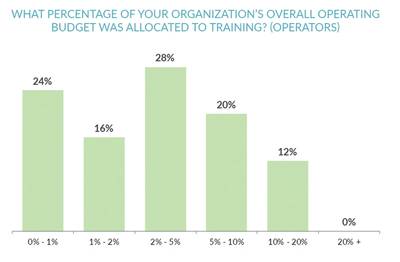 Maritime training budgets continue to trend upwards, compared to the year before: more than 52% of vessel operators reported an increase in training budget, while over 62% of METI reported a larger budget for training. Around 60% of operators and 68% of METIs expect further increases in their training budget for the coming year.
These are preliminary findings from the second annual global Maritime Training Insights Database (MarTID) survey. Full results will be published first, exclusively in the June 2019 edition of Maritime Reporter & Engineering News, and then will subsequently be made freely available on www.martid.org.
Speaking of money, interestingly, more than 68% of seafarers have increased their personal seafarer training expenditure over the last five years, and more than 55% expect their personal training expenditures to grow in the upcoming year.

About MarTID:
MarTID is a non-commercial, joint initiative of the World Maritime University, Marine Learning Systems and New Wave Media, publishers of Maritime Reporter & Engineering News. The 2019 report was themed to examine more closely the impact autonomy in the maritime space will have on training initiatives for current and future seafarers.