NAO Head: PSVs Ready for Mediterranean Rescue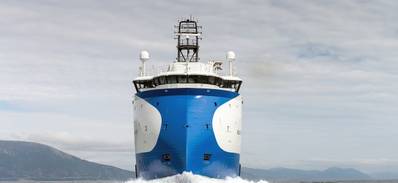 Nordic American Offshore Ltd. executive chairman Herbjorn Hansson weighs in on Mediterranean Sea migrant crisis, stating his company's PSVs are capable and ready to perform rescue operations, if contracted.
We are all too familiar with the tragedy that is unfolding in the Mediterranean Sea, as refugees try to cross over to
Europe
in unseaworthy and unsafe boats. As part of the shipping industry's long tradition of aiding those in danger on the sea, commercial cargo vessels have played a role in rescue operations.
Last autumn, on September 27, 2014, a Suezmax tanker owned by Nordic American Tankers Limited (NAT), of which I am Chairman and Chief Executive Officer, saved 150 refugees on the Mediterranean Sea. NAT's role in this rescue received wide publicity at the time.
Nordic American Offshore Ltd. (NAO), which I also head, owns and operates platform supply vessels, or PSVs. NAO's 10 PSVs, built in top Norwegian shipyards, are specially designed to perform rescue operations for crews in the harsh
North Sea waters
, and are suitable for rescue operations in other areas, including the Mediterranean.
On April 20, 2015, the
Norwegian government announced
a plan to charter a patrol and rescue vessel that would not be ready for rescue operations in the Mediterranean until about August 1. Believing that August was far too late to help the refugees in their dramatic plight, NAO immediately announced that we could have one or more suitable vessels in place in the Mediterranean as early as 10 days after the award of a possible contract. Yesterday, on a Norwegian public holiday, the Norwegian Prime Minister announced that the government has chartered one PSV from another source, which can be ready in the Mediterranean about June 15. This vessel is five to six years older than NAO's vessels. The charter period for that vessel is reported to be a minimum of six months.
We are pleased that NAO's offer of speedy availability for service helped promote the importance of this project, an offer that we made via several media appearances, including on Norwegian television. We believe our willingness to be ready much sooner than the government had planned, influenced the advancement of the Government's timetable from the original August 1 date, and we must congratulate the government on its proper humanitarian response. We stand ready to help in any way we can in case more PSVs are required.