China Shipyard Delivers First 'Home Grown' Mega-Container Ship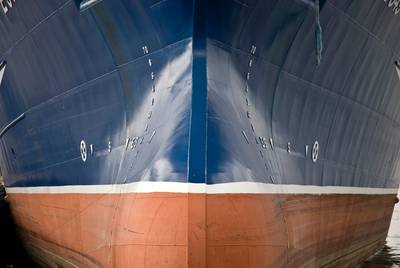 China's first 10,000 TEU container ship with independent intellectual property rights has been delivered from Dalian Shipbuilding Industry Co (DSIC) in Dalian, Northeast China's Liaoning province, reports Xinhua.

This ship was built for China Shipping Container Lines and is capable of carrying 10,036 TEUs (twenty-foot equivalent units). Its Energy Efficiency Design Index can meet reduction standards for carbon emissions to be implemented in 2025.

Citing Yu Fengping, general manager of DSIC, Xinhua says the delivery marks a new leap in China's shipbuilding industry, as until now the manufacturing of 10,000 TEU container ships had been monopolized by big shipbuilders in Europe, the United States, Japan, and South Korea.

Currently, DSIC informs that it has completed the design of 14,000 TEU, 16,000 TEU, and 18,000 TEU container ships.
Source: Xinhua