MERIDIAN GYROS APPROVED BY RUSSIANS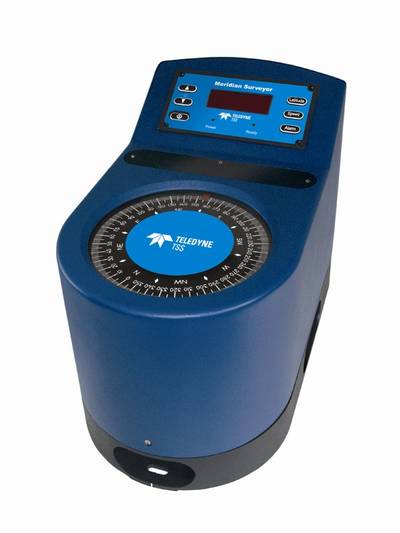 Teledyne TSS has been granted type approval by the Russian Maritime Register of Shipping for its Meridian Standard and Meridian Surveyor gyrocompasses. The certification follows a detailed appraisal of the products and the manufacturing processes carried out at the modern Teledyne TSS factory in Croxley Green, UK. Customers in the important Russian shipbuilding market can now be assured that the Teledyne TSS gyrocompasses meet the highest standards of performance and manufacturing quality.

The original Meridian gyrocompass was launched in 2001 since when it has achieved extensive world-wide sales. The Meridian range is also IMO and Wheelmark approved and includes versions with High Speed Craft certification. At the end of 2010, there were more than 3000 Meridian gyrocompasses in use aboard ships and boats around the world.

Many of these gyros have been sold under the original S G Brown brand name that was incorporated within the Teledyne TSS Ltd product range following the company's take-over in 2008. Through its adoption of S G Brown technology and expertise Teledyne TSS has consequently been manufacturing gyrocompasses for commercial and naval ships since 1911 and has become one of the most respected names in the industry. The need for commercial shipping to carry type-approved gyro-compasses has maintained a demand for high quality products. Teledyne TSS has responded to this by pursuing a sustained programme of product development that has been combined with a realistic pricing policy.

The move away from the original S G Brown factory in Watford and into spacious modern facilities in Croxley Green has resulted in a dramatic increase in gyrocompass output. At one point customers were required to wait long lead times before a new gyro could be delivered. Today, improved product design and just-in-time manufacturing techniques mean that customers can acquire one the same day if required.

In addition to its range of surface and subsea gyro-compasses, Teledyne TSS also manufactures high integrity products to the marine and offshore oil and gas markets. These include motion sensors, inertial navigation systems, pipe and cable trackers and ship steering systems.

Source:Teledyne TSS