Vard to Build Vessel for Midt-Norsk Havbruk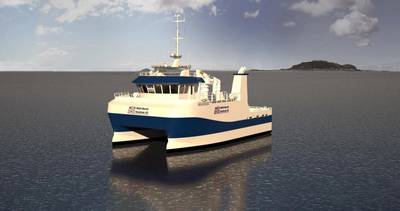 Vard Holdings Limited said it has secured a contract to build a new aquaculture service vessel for Midt-Norsk Havbruk in Norway.
The vessel is scheduled for Q2 2018 delivery from Vard Aukra in Norway, who has previously delivered a live fish treatment barge to the same customer.
The new vessel has been developed by Midt-Norsk Havbruk in close cooperation with Marin Design and is specially designed for fish farming operations. It will be equipped with a state-of-the-art
deck machinery
for handling and maintenance assignments. On board, the vessel will employ a diesel-electric propulsion system and a common control system for user-friendly operation of the deck machinery.
The catamaran-style vessel will be 20 meters long, with a beam of 12 meters.