MJP Opens New APAC HQ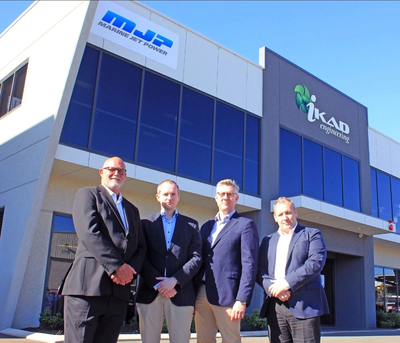 Marine Jet Power (MJP) has announced the establishment of a new sales office for Asia Pacific (APAC), headquartered in Perth Henderson, Western Australia.
In a celebration last week, company CEO Magnus Sörenson, CFO Erling Tomasson and EVP of Sales and Marketing Damian O'Toole, attended the opening of MJP's new office, located in the Australian Marine Complex overlooking Jervis Bay. Co-located with IKAD Engineering, the new MJP APAC headquarters is ideally situated in the Henderson Industrial area of Perth Western Australia, offering close proximity to a number of shipyards and fleet operators in the area.
The new office, led by Regional Director Paul Hague, will offer customers in-region support, from parts fulfilment to a local phone service for builders and operators in Australia and Southeast Asia.
The new headquarters is due to be fully operational by March 1, located at 31 Stuart Drive, Henderson WA 6166 Australia.