GoM Drill Rig Damaged, Coast Guard Monitoring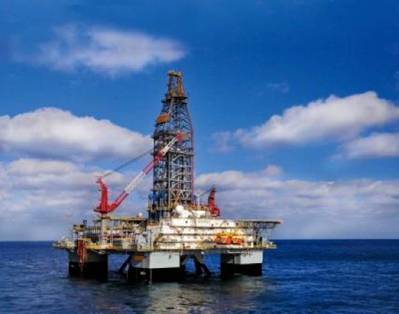 The U.S. Coast Guard (USCG) is overseeing response efforts, as the offshore drilling rig ENSCO 8506 began taking sea-water into a ballast tank after being hit by a large wave in heavy seas more than 100 miles south of Galveston.

The ballast tank is located in one of the rig's column ballast tanks and ballast pumpls on board are keeping up with the water ingress.
The Coast Guard informs that the rig was conducting exploratory operations and did not have any oil product on board from drilling operations. The ENSCO 8506 is operating in an area with a 3,800-foot water depth and was not conducting actual drilling operations when the incident occurred. All rig operations have been suspended and preparations are being made for normal disconnect procedures if necessary to make repairs.

The USCG has deployed the Coast Guard Cutter Skipjack, homeported in Galveston, and an aircrew aboard an HU-25 Falcon airplane from Air Station Corpus Christi to provide on-site intelligence and to assist if necessary.

The weather Tuesday afternoon was 20 knot sustained winds and 12 foot seas. There are no reports of injuries or pollution.