OSM Looks to Boost Mozambique Maritime Education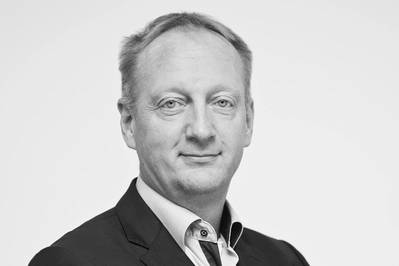 OSM Maritime Group says it is aiming to make the shipping industry accessible to all as part of its involvement in the UN Global Compact (UNGC) initiative. The ship management company,has signed a MOU to re-launch the Mozambican Higher School of Nautical Sciences. It is also actively working to increase the number of females in its global pool of 11,000 qualified seafarers.
OSM is one of the first companies in the ship management segment to join the UNGC. The Norwegian-headquartered business has now submitted an initial report detailing its desire to set new industry standards, with a focus on the four key UNGC areas of Human Rights, Labour, Environmental Protection, and Anti-Corruption.
As 'quality education' is a UN Sustainable Development Goal prioritised by OSM, the Mozambican project is, according to CEO Geir Sekkesaeter, a perfect fit.
"There's a demand for skilled seafarers in
Mozambique
, but a 'competence gap' with regards to the local workforce," Sekkesaeter states. "The developing coastal shipping network, fishing sector and the logistical needs of the offshore hydrocarbon industry have created real opportunity for Mozambicans, but they need the required competence.
"Through this MOU, OSM Africa will draw up a viability study for re-launching the school and transforming it into a center of excellence for maritime training. We strongly believe that quality education is a cornerstone of developing a sustainable industry that rewards all stakeholders – in Mozambique and worldwide. This kind of investment fits not just with our UNGC goals, but also with the OSM way of doing business."
The company will now use the next four months conducting the feasibility study for the Maputo-based facility.
OSM joined the UNGC in 2017. All OSM offices have supported and contributed to the overall UNGC reporting, which addresses ten defining principles with qualitative assessments to gauge compliance.
"It's been an enlightening project," Sekkesaeter notes, "highlighting areas where we excel, such as worldwide community CSR projects and upholding labor principles, and others where we need to improve, such as increasing female participants in our trainee seafarer programs.
"Overall, the reporting provides a deep level analysis of our entire organization and will form a strong foundation for an on-going process of improvement. As such it's an invaluable business tool, as well as a force for positive, responsible and ethical development."
As a demonstration of this, OSM is already working to address its perceived lack of female seafarers. Over the course of the next year the organization will launch internal and external campaigns to raise awareness of employment opportunities for female crew, highlight existing success stories, and campaign for greater inclusion and equality across the wider maritime industry.
"Awareness of UNGC and the need to abide by the 17 UN Sustainable Development Goals is growing," Sekkesaeter concludes, "and we're proud to be leading the way for the ship management segment in this regard. We'd encourage all major maritime businesses, and ship management firms, to sign up to the scheme and help build a sustainable future for our industry."