MSC Cruises Orders 4 Luxury Ships at Fincantieri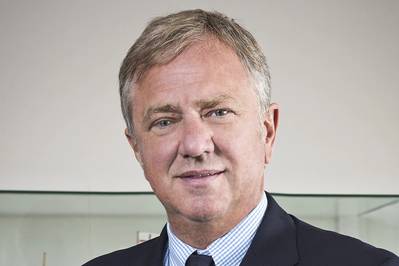 Geneva headquartered MSC Cruises announced plans to enter the ultra-luxury cruise segment with a memorandum of agreement (MOA) for the construction of four new vessels from Italian builder Fincantieri. The four cruise ships have a total value in excess of €2 billion and bring the number of MSC Cruises ships to be built by Fincantieri to eight.
The first ultra-luxury ship is scheduled for delivery in Spring 2023, followed by one vessel per year thereafter.
Pierfrancesco Vago, MSC Cruises' Executive Chairman, said, "It is off the back of the great success of our ship-within-a-ship luxury concept that our guests asked us to enter into the ultra-luxury segment, as a natural evolution of the MSC Yacht Club. These ships will be able to offer unique itineraries, thanks to their size, and the guest services will be taken to another level, including our personalised MSC Yacht Club butler service, available 24/7.
"We are now introducing another new class, which will establish a new standard of ultra-luxury at sea with ships that will showcase the quality and highest standards that are associated with Made in Italy."
The new vessels will each have gross tonnage of approximately 64,000 GRT and feature 500 cabins.
Giuseppe Bono, CEO of Fincantieri, stated, "We are extremely satisfied that, to launch a new class of ships in the luxury segment, MSC Cruises has recognized that our design will help them create a new generation of ships that will be cutting-edge both in terms of safety and technological content, and with particular attention paid to passenger comfort."
With the addition of these new ships, MSC Cruises' €13.6 billion investment plan will account for a total 17 new vessels to be built by 2027, expanding the fleet to 29 cruise ships. Of these, three have already come into service since June 2017: MSC Meraviglia, MSC Seaside and MSC Seaview. Two more – MSC Bellissima and MSC Grandiosa – will be delivered from French shipyard STX France in February and October 2019, respectively.
"With this project Fincantieri can count on 53 cruise ships in its order book, confirming its position as absolute market leader," Bono said.