New CEO at CMA CGM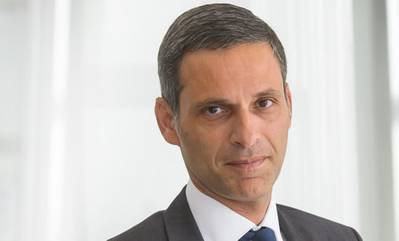 Rodolphe Saadé is the new chief executive of container shipping line CMA CGM, taking over the role previously held by his 80-year-old father.
The top spot at
CMA CGM Group
has been passed from one generation to another. Jacques Saadé announced on his 80th birthday that his son Rodolphe Saadé would take over as the French shipping line's next chief executive officer.
Jacques Saadé, who founded the company 1978, will remain chairman of the board of directors.
Previously executive officer, Rodolphe Saadé has been with CMA CGM since 1994.
"Rodolphe has proven himself over the years, and he has my deepest trust as chief executive officer of the group," Jacques Saadé stated. "I know that, with Rodolphe as CEO,
with Farid Salem
and Tanya Saadé Zeenny, our executive officers, and all our teams around the world, the group will continue its development with the same commitment and passion."