Latest Newbuildings: Ultra-large Boxship Orders Predominant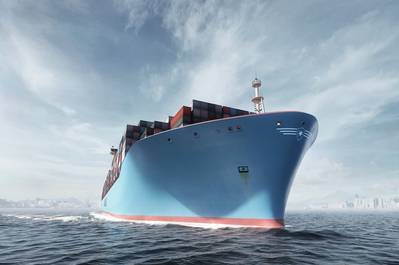 With the summer holidays slowly drawing to a conclusion the newbuilding market has remained relatively quiet this week, though Clarkson Hellas Weekly S+P anticipate activity to pick up again shortly.
Somewhat reflective of this subdued activity is that Clarkson have seen no new orders reported in the dry bulk this week, which contrasts directly with the activity witnessed in this sector so far this year. That being said, the market has however witnessed further activity in the medium size tanker sector as well as in the larger sizes of both the gas and particularly containers markets.
Tankships
Starting with wet - Clarkson Hellas have seen a number of options for medium sized product tankers being declared this week. Firstly, it is understood that Wilmar Holdings have extended their series of 52,000 DWT MRs at Hyundai Vinashin to six vessels having declared a further four options. Although pricing remains undisclosed, delivery of all four vessels is planned for 2015.

Clients of Horizon Tankers have re-entered the newbuilding market with an order for two firm plus two option MRs at Sungdong. Whilst pricing is undisclosed it is understood delivery of the firm vessels will be in the second half of 2015.

In the gas market, clients of Maran Gas are reported to have placed further orders for large LNG carriers, this time with an order at Hyundai Heavy Industries for two firm plus two option 174,000 CBM LNG carriers. This takes the owners total orderbook for this type of vessel to close to 20, with orders already at DSME and Hyundai Samho. Delivery of this latest order is planned for the second half of 2016 with the options in 2017 if declared.

Container ships
Clarkson Hellas took a look at box ships and the continuing trend to order the ultra-large sizes. Further to the aforementioned LNG order, HHI are also understood to have taken orders for five firm of each 18,000 TEU and 14,000 TEU size container carriers from UASC, with an additional option for a single 18,000 TEU vessel and upto six of the 14,000 TEU size. Delivery is reported to begin from the end of 2014 with the majority of vessels due to be delivered within 2015.

Similarly, Seaspan are reported to have placed an order for five firm 14,000 TEU container vessels at CSBC in Taiwan, although with slightly later delivery in 2016.
Finally, Clarkson Hellas understand that Hong Kong Asset Management (HKAM) have declared their options and ordered a further three 18,000 TEU container vessels at DSME, with all three for charter to MSC following delivery from the end of 2015.
These most recent orders bring the total number of contracts for container carriers above 13,000 TEU to around 35 vessels so far this year alone, with the total orderbook for 18,000 TEU carriers now to over 30 firm vessels.
Source: Clarkson Hellas Weekly S+P Bulletin