OSX Offshore Has Newbuildings in Brazil, Asian Shipyards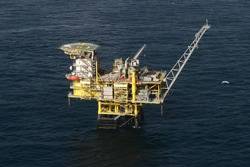 OSX offshore industry order book reaches 21 newbuilding units with latest order for two new well-head platforms (WHP) for Brazil construction
OSX, an EBX Group Company of integrated solutions for offshore units and services, received an order from its anchor client OGX Petróleo e Gás for construction and charter of two new Wellhead Platforms, WHP-3 and WHP-4, pursuant to the Strategic Cooperation Agreement entered into by the companies.
The two new units will be built by OSX Construção Naval S/A in the Açu Shipbuilding Unit, which is currently being implemented in the northern region of the State of Rio de Janeiro, and are destined to meet OGX's oil and gas production program.
OSX's confirmed order book is now comprised of the following orders:
| | |
| --- | --- |
| Unit | Place of construction |
| FPSO OSX-1 | Korea |
| FPSO OSX-2 | Singapore |
| FPSO OSX-3 | Singapore |
| FPSO OSX-4 | Brazil, OSX |
| FPSO OSX-5 | Brazil, OSX |
| WHP-1 | Brazil |
| WHP-2 | Brazil |
| WHP-3 | Brazil, OSX |
| WHP-4 | Brazil, OSX |
| PLSV – Sapura | Brazil, OSX |
| 11 MR – King Fish | Brazil, OSX |
"OSX currently manages an order book comprised of 21 units for production of oil and gas in Brazil. The confirmation that our anchor client OGX has ordered 2 WHPs reaffirms our commitment to the development of oil production in Brazil. This commitment is also reflected in the 10,000 Brazilian persons that have applied to date for the shipbuilding technical professional training program that is being implemented by SENAI-FIRJAN jointly with our ITN - Institute of Naval Technology. This is Brazil working and progressing! OSX, at service for the development of Brazil." said Luiz Eduardo Carneiro, CEO of OSX.