North's 150 Year Fund Raises US$150 000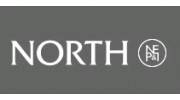 A charity fund set up by North P&I club last year as part of its 150th anniversary initiatives has raised a total of US$150 000 for maritime and local charities.

Chairman Albert Engelsman of Dutch shipping group Wagenborg presented US$50 000 cheques today (29 March) to international maritime welfare charity the Sailors' Society and the UK's Royal National Lifeboat Institution (RNLI), which provides a 24-hour lifeboat search and rescue service around the British coastline. A further US$50 000 is to be given over the coming months to north-east England community charities nominated by the club's head office staff.

According to Engelsman, 'We are extremely grateful for the very generous donations we received from members, brokers, lawyers and correspondents around the world, as well as from staff - a dedicated group of whom also organised a 150 miles sponsored bike ride. Together we raised over US$85 000, following which the club's directors agreed to top up the balance to US$150 000.'

Cn receiving the cheque, the Sailors' Society director of fundraising Jan Webber said, 'I would like to thank North P&I club for this incredible level of support, which will have a huge impact upon our work. Donations of this magnitude will allow us to ensure that we reach and support seafarers and their families across the world for many years to come.'

Sunderland RNLI lifeboat station chairman Frank Major said, 'We are very grateful to North P&I club for this generous donation to our charity. RNLI relies on donations from the public and contributions from companies like this to carry out our lifesaving work. Because of this money, the volunteer crew at Sunderland lifeboat station will receive vital training while fellow lifeboat men and women at Cullercoats, Blyth, Newbiggin and Craster will be provided with new kit. On behalf of everyone at the RNLI, I would like to thank the club for its support, which will help our lifeboat volunteers save lives off the north east coast.'

North's 150 Year Fund was established in 2010 as one of a number of initiatives to commemorate the club's 150th anniversary. Its roots go back to the 1860 launch of the North of England Iron Steam Ship Protecting Association in Newcastle upon Tyne, UK, one of the world's first mutuals providing personal injury and collision liability cover for steamships.

North currently provides P&I insurance to 105 million GT owned tonnage and 45 million GT chartered tonnage, with 4270 ships entered by 375 members. The club is based in Newcastle upon Tyne with regional offices in Hong Kong, Piraeus and Singapore.
Source: North P&I club