Obituary: Michael E. Ford, USMMA '60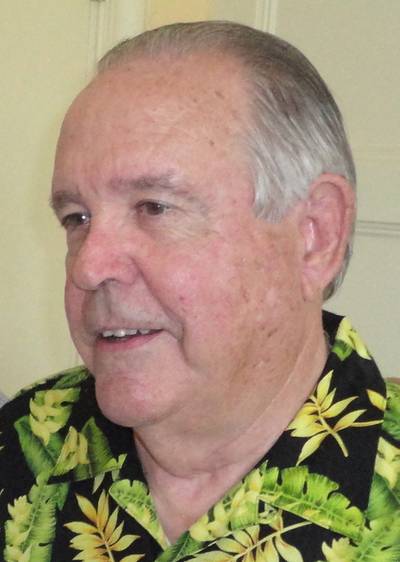 Michael E. Ford, 75, of Waretown, NJ, passed away on January 4, 2014. Born in Washington, DC and raised in Chevy Chase, Md., he graduated from the #United States Merchant Marine Academy, Kings Point, NY, in 1960 with a degree in Marine Engineering, and earned a master's degree in International Business from Bernard M. Baruch College, New York, in 1979. He served his country as an officer in the United States Naval Reserve.

Following his graduation from Kings Point, he sailed for the Alcoa Steamship Company, raising his Coast Guard license to Chief Engineer, unlimited. He was First Assistant on the Alcoa Marketer when brought ashore in 1965 to work in the engineering department of the company's New York office. He also helped outfit Alcoa's Victory Ship fleet during the Vietnam sealift, and was later involved in the new construction and conversion of bulk and liquid carriers for that firm.

He joined the M&R department of National Bulk Carriers in 1970 as a liaison with marine insurance groups and salvage/underwriters' reps to handle engineering aspects of casualties and claims. He later became M&R Supervisor in the same department. He joined Puerto Rico Marine Management in 1974 as superintendent engineer, with supervisory responsibility for port engineers and overall responsibility for vessel maintenance and repair. In 1980, he joined Ocean Service Corporation, a subsidiary of Energy Transportation Corporation, as superintendent engineer. He rose to vice president, marine, and was involved in the operation, maintenance, acquisitions, and sales of fleet vessels.

He started independent consulting in 1984 and was involved in various marine transportation projects up to 1990, when he joined Marine Design and Operations, Inc. as a principal in the firm. He retired as vice president in late 2003. He then consulted as a marine engineer and surveyor for Lakeford Associates, continuously maintaining an active Chief Engineer's license (Issue 11). Most recently, he worked as an inspector for the Liberian Ship Registry, and also as professional referral service coordinator for the Society of Naval Architects and Marine Engineers, Jersey City, NJ.
He was a 47-year member of the Society of Marine Port Engineers of New York, serving as both Chairman of the Board and President. He was also a member of SNAME and of the Marine Society of the City of New York.

Beyond his maritime activities, he was a pipe organ enthusiast and an active member of the Garden State Theater Organ Society. A 30-year resident of Spring Lake, NJ, he was an active member of St. Catharine's Parish as a lector and Eucharistic minister. He also was a Scoutmaster for Cub Scout Pack #31. An avid fisherman, he could often be found offshore in search of fluke or bluefish. After moving to Waretown in 2006, he became a lector with St. Mary's Church in Barnegat.

His love for the sea and passion for music were only surpassed by his faith and devotion to his family. His ability to weave a tale, provoke a laugh, share in a triumph, or assist those in need will be acutely missed by everyone who loved him. He took great joy in family celebrations, planning adventures, reading to his children and grandchildren, testing his trivia knowledge with friends, and traveling with his wife wherever their sails guided them.

Surviving are his loving wife Diane V. Ford; two sons, Thomas E. Ford and wife, Kelly, Kevin S. Ford and wife, Mary; one daughter, Tara, and husband, Stephen Faulkner; one brother, John Charles Ford; three sisters, Kay Victorson, Susan Wiese, Barbara Dove; two step-sons, Frank Perkins and wife, Barbara, Paul R. Perkins; two step-daughters, Diana and husband, Billy Chapman, Roslin Moore; ten grandchildren, Olivia, Michael, Mark, Amanda, Natalie, Ashley, Amara, Frankie, Kayla, Lea. He was preceded in death by his beloved wife of 34 years, Natalie Sheridan Ford, in 2001.

Viewing Wed., Jan. 8th, from 2-4 PM and 7-9 PM at Barnegat Funeral Home, 841 W. Bay Ave., Barnegat, NJ. A Mass of Christian Burial will be offered Thur., Jan. 9th, 10 AM at St. Mary's Church, Barnegat, NJ. Interment will be in St. Catharine Cemetery, Sea Girt, NJ. In lieu of flowers, the family asks that donations be made to the Waretown First Aid Squad at 13 Bryant Road, Waretown, NJ 08758. For more information, visit www.waretownfirstaid.comwww.waretownfirstaid.com.