Weak Oil Pushes SBM Offshore to Axe More Jobs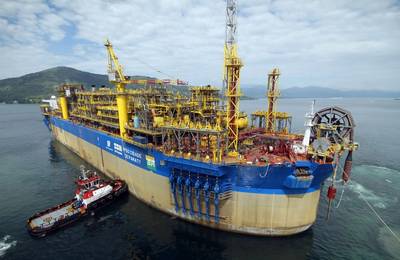 SBM Offshore's first-half results lagged analysts' expectations on Wednesday as challenging conditions persisted in the oil industry and the Dutch oil services company announced an additional 250 job cuts.
It said it did not expect a full recovery in its business until 2018, after its revenues slid 40 percent in January-June.
Oil and gas producers slashed their budgets in the past two years as crude oil prices tumbled, which in turn dented revenues and profits at oilfield service providers.
SBM, which leases, operates and sells floating production, storage and offloading (FPSO) vessels used in the oil industry, has nearly halved its workforce since 2014, including axing 3,200 jobs last year. It had planned to cut a further 400 jobs this year but increased that number to 650 on Wednesday.
SBM's Turnkey business, which sells vessels to clients, was the main drag on its first-half results, with a 67 percent fall in revenue. Chief Executive
Bruno Chabas told
journalists that the majority of job cuts would be in this segment.
Despite the challenging environment, SBM returned to positive free cash flow in the first half of the year and said it expects this to continue for the rest of the year.
"The overview of what has happened is that SBM has adjusted to a very difficult environment and they're safe and cash flow positive and I think that's very important," said Theodoor Gilissen Securities analyst Jos Versteeg.
SBM, which recently settled Brazilian corruption charges related to Petrobras contracts, reported a core profit of $327 million for January-June. Revenue fell 40 percent to $939 million.
Analysts polled by Reuters had on average expected revenue of $954 million and core profit of $336 million.
While
crude oil prices have
picked up since hitting 12-year lows in January, SBM said it continues to view a full recovery in its business as unlikely until 2018. However, it will maintain overcapacity in Turnkey to be ready for an upturn in the market.
"We are going to see a reduction in oil production to a level where it cannot meet the demand and then you will see that the oil price goes up and the oil companies will start to warm up for new investments," Chief Financial Officer Peter van Rossum told reporters.


(Reporting by Alan Charlish in Gdynia; Editing by Thyagaraju Adinarayan and Susan Fenton)