Ofgem Grants Offshore Wind Licence to Dudgeon OFTO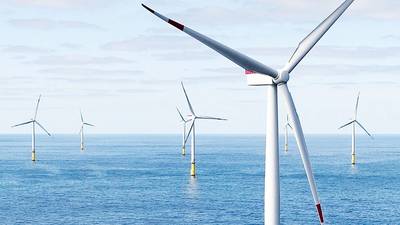 The government regulator for gas and electricity markets in Great Britain Office of Gas and Electricity Markets (Ofgem) has granted TC Dudgeon OFTO plc a licence for the link to the Dudgeon offshore wind farm.

The licence allows Dudgeon to own and operate the GBP297.9 million (USD 391 mln) high-voltage transmission link to the Dudgeon offshore wind farm for the next 20 years.

Transmission Capital Partners, a consortium comprising International Public Partnerships Limited, Amber Infrastructure Group and Transmission Investment, was selected by Ofgem through a tender process in which bidders compete to become Offshore Transmission Owners (OFTOs).

The Dudgeon wind farm is the first project from the fifth tender round of the regime for which Ofgem has granted an OFTO licence. It is located off the coast of Cromer, Norfolk and has a capacity of 402MW. The wind farm will power close to 410,000 UK homes.

As part of the tender process, TC Dudgeon OFTO plc agreed to purchase the link and transmission assets from a consortium comprising Equinor ASA, Masdar and China Resources (Holdings) Co. Ltd which also owns the Dudgeon offshore wind farm.

Ofgem and Government launched the OFTO regime in 2009. At least £700m in savings were achieved for consumers across the first three tender rounds.

Since 2009, winning bidders have so far invested more than GBP3.3bn in links and generation assets which have connected more than 5GW of offshore wind farms.