US Navy Helps Secure Olympic Games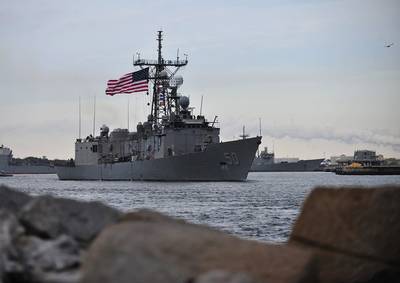 With the threat of terror at the 2014 Winter Olympic Games in Sochi, the United States is prepped with vessels in the Black Sea.

The U.S. Navy deployed two ships to the Black Sea to help protect against the threat of terror attacks surrounding the Games.

According to a Navy release, the U.S. 6th Fleet flag ship USS Mount Whitney (LCC 20), with 300 Sailors and Military Sealift Command civil service mariners onboard, arrived in the Black Sea Feb. 4 to conduct maritime security operations, and USS Taylor (FFG 50), with a crew of approximately 200 Sailors, arrived in the Black Sea Feb. 5.

Both ships will perform routine operations in the Black Sea to establish and enhance cooperation, mutual training and interoperability with regional partner nations and allies, the Navy said.