Op/Ed: Marine Operators Should Care More About IT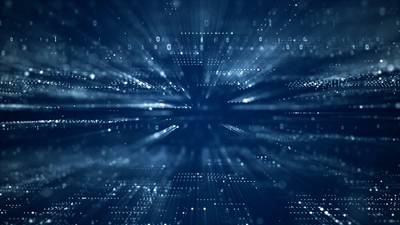 I've had the good fortune to work with marine operators around the world, and one thing has become painfully apparent to me; most marine companies don't appreciate the profound affect technology can have on their organizations. Information technology can save lives, increase profitability, improve customer satisfaction, and even keep you in business.
Some may think this is crazy talk from a Kool-Aid drunk techy, or that I need a vacation, but I assure you, it's modern reality. Too many operators still view IT as the "guy who fixes the printers" or the "girl that posts updates to the company website". While that is still important, technology has become the primary distinguisher between good companies and great ones.
Maybe you have gone to Amazon recently and searched for a new fishing rod, only to discover that the next time you logged into Facebook you were presented with Cabela or Bass Pro Shop ads? Coincidence? I think not. Others even claim that they only need to think of something, like a Caribbean vacation, and voila, Expedia is lighting up their Instagram account. Is that possible? You bet it is. It may seem like magic, but it's actually very simple and commoditized technology that companies are leveraging to make money and improve themselves.
Campaigns like these work by using off-the-shelf, commoditized, and affordable technologies, including Machine Learning (ML), Artificial Intelligence (AI), and Big Data. The amount of data in the world has been growing exponentially for decades, but the difference today is that the data is now accessible to everyone through API's, or Application Programming Interfaces. Creators of content provide digital access to the data they generate so that others can consume and subsequently innovate with it. And innovating they are.
Contrary to popular belief, there is no exception to this in the marine industry, and valuable data is raining down, everywhere. AIS units generate data that is easily accessed through third-party vendors that provide vessel geo-location services. Your own vessels also have sensors and AIS data that captures location history, other vessels in the area, speed over water, navigation patterns, and other goodies. Information on weather, tidal movements, sedimentary data, global commodity pricing, river conditions, economic trends, regulations, and much, much more, is literally everywhere.
By understanding and using these techniques, your IT savvy competitors are surgically attacking you, and you probably don't even know it. How? They create asynchronous processes that programmatically go out and retrieve all this information in real time and store it in things called Data Lakes in the cloud. Think of a Data Lake as a giant database capable of easily storing and crunching petabytes of data. Once consolidated into a Data Lake, the organized information is fed into proven Machine Learning algorithms created by Data Scientists. These algorithms make predictions, like what type of fishing rod you might like because of where you live (it knows, believe me), or where global opportunities might exist for marine operators with certain assets.
Using AIS and other datasets, companies can analyze the trips and routes that their direct competitors take. Using other forms of publicly available data, they know which facilities you are frequenting, at what times of the day, and with which vessels and crew members. From there it's a rather simple deduction to figure out who your customers are and what you're doing for them. Within hours of you getting a major new contract, they know who it is with, and enlighten their sales team to go after the same customer.
I know this because I write these types of solutions every day for people, and they work very well. It's called Data Science because that's exactly what it is, science, not guesswork. Formerly, companies referred to this as "business intelligence", where a business analyst went in and created graphs and charts by retrospectively analyzing data, with a major assumption that they knew what they were look for. There is no intelligence involved. Rather, it is an illustrative view of a single person's perception of what is important. It might look good, but it's often not insightful or actionable.
With such a verbosity of data available today, machines now do the work, running literally thousands of experiments against the data to find trends, with no preconceived notion of what patterns might exist. These machines relentlessly mine for jewels and, by comparing predictions they generate to historical facts, empirically understand when they find something of value. Machine learning, not human guesswork or biases.
In his opening address to employees as he grabbed the reigns at Microsoft, Satya Nadella made the comment that "every company will become a software company". Those that don't will become increasingly irrelevant. My advice to operators; get technically savvy, fast. Look for innovative, forward-thinking technologists and include them in certain decision-making processes. These positions are every bit as important as a new captain, or even a new vessel. Your business may very well depend on it.
May the wind always be at your back, and may the IT Gods bless you with knowledge.