E-business in Forwarding - Threats and Opportunities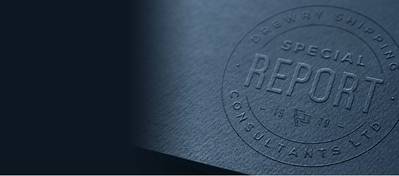 In this white paper, Drewry consultants investigate the drivers behind the accelerating use of new e-business models and online platforms in international shipping transactions and assess the implications for freight forwarders, ocean carriers and those investing in the technology and systems enabling this change. Download White Paper.
Disruptive new e-business models and
innovative online platforms
are gaining market traction and changing the way companies buy and transact international shipping services.
Whilst no single factor can be identified as being the principal driver behind the trend, both the nature of the spot rate shipping business and e-commerce logistics have encouraged the development of online forwarding.
The paper highlights a number of factors which are contributing to the trend, these include:
-Shippers expecting a more agile supply chain to meet today's more dynamic "on demand economy" with shorter contracts and spot rate requests
-Eroding margins in commoditised and fragmented forwarding services make it harder for 3PLs to increases their sales. Differentiation and cost optimisation can be achieved through improved online customer experience and automation especially for medium-size shipper business and spot shipments
-The rapid growth of cross-border e-commerce is pushing change and innovations.
-"Millennials" are more comfortable handling activities in a mobile, instant and network connected way
New entrants are starting to make an impact and established businesses are either resisting change or adapting. Among the new business models are:
- Online sales platforms
- Cloud-based freight forwarders
- Large 3PLs adapting to online business
- Rate and Data service providers
- Transport Management System providers, and others