China Iron Ore Output at 20-month High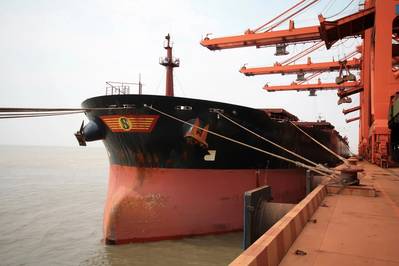 China's iron ore output jumped in June to its highest level since October 2015, data showed on Wednesday, the strongest sign yet that soaring prices have spurred miners in the world's top consumer of the steelmaking raw material to boost production.
Prices have been on a tear in recent months as
steel mills have
churned out record volumes of metal, taking advantage of bumper margins. Beijing's infrastructure spending has boosted optimism about demand for construction-grade steel.
In June, prices had their best month since 2009.
Refined copper production was up 12 percent from the same time last year to 768,000 tonnes, its highest in 18 months.
Please click on for the previous month's tables.
The following table shows output figures in tonnes:
Metal / June output / Pct Chg*
Refined Copper / 768,000 / +12.0
Aluminium** / 2,930,000 / +7.4
Lead / 437,000 / -4.0
Zinc / 544,000 / +0.6
Iron Ore / 124,700,000 / +5.0
Note:
*Year-on-year percentage changes
**Aluminium data was released on Monday
(Reporting by Josephine Mason and Tom Daly; Editing by Christian Schmollinger)