First Ship in Fleet to Go Paperless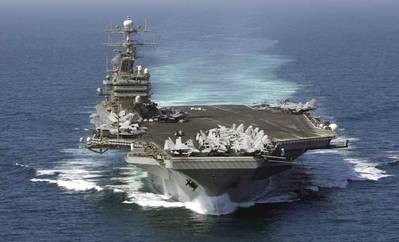 'USS Theodore Roosevelt' implements a paperless routing system, R-Rider, the first ship in the fleet to abandon paper chits.

The aircraft carrier will begin using the R-Rider program Dec. 1 in conjunction with paper forms on a trial basis beginning to ensure all the kinks have been worked out. 

R-Rider began as just a simple idea which grew into something that will hopefully change the current way the Navy routes paperwork as we know it. The R-Rider system will have the capability to route awards, basic allowance for housing requests, evaluations, special request chits, leave chits, and more, all with a few clicks of a mouse.


The amount of paperwork that would come across the commanding officer and executive officer's desk would be stacked up to the overhead, the majority of those being chits requiring their signatures. The new R-Rider program allows the chain of command to review the same amount of paperwork in nearly half the time.



R-Rider is an electronic routing program that allows Sailors to type up their requests or attaches them to the R-Rider system. Sailors have the ability to control where their chits and paperwork are routed to and can log on at any time to check the status of their paperwork instead of tracking down their chain of command to find out the status.