Payne Named to AAPA Board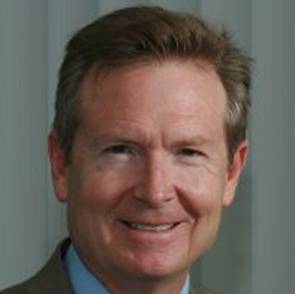 J. Stanley Payne, Chief Executive Officer of the Canaveral Port Authority, will serve on the 2009-10 Executive Committee of the Board of Directors of the American Association of Port Authorities (AAPA). He was named to the 10-member board during the annual AAPA meeting held this year in Galveston, Texas.

AAPA is an alliance of leading ports in the Western Hemisphere. The mission of the organization is to protect and advance the common interests of its diverse members as they connect their communities with the global transportation system. It is governed by a 57-member Board of Directors consisting of elected representatives of the corporate membership from each of the port regions. Payne will represent the U.S. South Atlantic port region.

Payne began his tenure with the Canaveral Port Authority in 2004 after serving as a former deputy executive director of the Virginia Port Authority. He holds a bachelor's degree in economics from the University of Virginia and graduated from Marshall-Wythe School of Law, College of William & Mary.

In addition to his AAPA service, Payne is chairman of the board of directors for Florida Ports Council. He also is past chairman of AAPA's Security Committee; past president of the North Atlantic Ports Association; a member of the Governor's Seaport Security Standards Advisory Committee; and he serves on the board of directors of the Cocoa Beach Area Chamber of Commerce, Florida Blood Centers, United Way of Brevard, the King Center for Performing Arts, and a former board member of LEAD Brevard.