Bureau Veritas, Ascenz Partner on Ship Performance Monitoring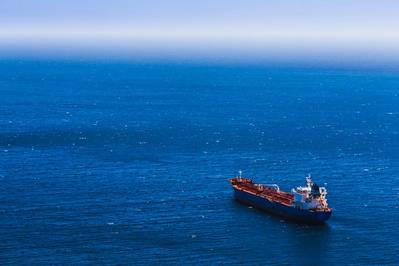 Bureau Veritas and Singapore based Ascenz have signed a memorandum to provide ship performance and monitoring solutions to ship owners worldwide.
The agreement will enable Bureau Veritas to offer Shipulse, Ascenz's solution for real time ship performance and monitoring, which captures shipboard fuel consumption, bunkering activity, engine, hull and propeller performance data to provide insights for better decision making, fuel savings and optimized vessel performance.
Bureau Veritas will market Shipulse across its network to offer complementary services and analysis tools based on ship modeling capabilities, data analysis across fleets, and the ability to integrate BV software such as weather routing and trim optimization with Shipulse.
"The key value of Shipulse is to bring critical performance information as accurately and seamlessly as possible to ship owners," said Ascenz CEO, Chia Yoong Hui. "Through this cooperation agreement we will be able to enhance our offering and leverage BV's expertise in vessel performance."
Tihomir Kezic, Bureau Veritas' Regulatory Services Director, said, "By joining forces with Ascenz we are able to provide solutions to ship owners that connect compliance
with performance management
to help ensure efficiency and environmental performance as well as safe operations."
"Shipulse's CarbonComply module supports MRV monitoring and reporting requirements. As an EU MRV Recognized Organization, Bureau Veritas recognizes Ascenz's CarbonComply module," Kezic added.
CarbonComply enables automated monitoring and reporting of ship CO2 emissions under EU-MRV regulation requirements. Reporting is a natural output of the Shipulse fuel consumption data and performance analysis. A unique capability of CarbonComply is to register voyages automatically without the need for manual calculations to breakdown fuel consumption or emissions on a per voyage basis. Furthermore, the system is able to detect and classify different voyage stages such as sea passages, maneuvering, drifting and to identify when a ship is either moored or at anchor. This then allows for greater granularity from profiling emissions associated with a sea passage versus that from time spent when anchored.