Performance Shipping Orders LNG-ready LR2 Tanker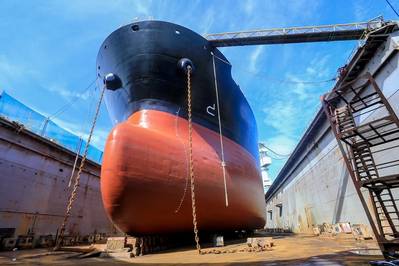 Greek shipping company Performance Shipping on Wednesday announced it has signed a shipbuilding contract with China Shipbuilding Trading Company Limited and Shanghai Waigaoqiao Shipbuilding Company Limited for a newbuild LR2 Aframax product/crude oil tanker.
The 114,000 DWT vessel was ordered for for a contract price of $62.6 million, net of commission to third party, Performance Shipping said. The company noted that 15% of the purchase price is payable upon receipt of a refund guarantee, expected to occur within 30 days; 10% of the purchase price is payable at each of the milestones of steel cutting, keel laying and launching of the vessel, and the remaining 55% of the purchase price is payable upon the vessel's delivery.
Performance Shipping said it expects to take delivery of the tanker during the fourth quarter of 2025.
The liquefied natural gas (LNG)-ready vessel will be equipped with an electronic Main Engine with high-pressure selective catalytic reactor (SCR) for Tier III (NOx emissions) compliance, exhaust gas cleaning system for Tier II (NOx emissions) compliance, and ballast water treatment system (BWTS).
Andreas Michalopoulos, Performance Shipping's CEO, said, "We are pleased to have secured one of the remaining delivery slots for LR2/Aframax tankers with a 2025 delivery date. Construction of this LNG-ready product/crude oil tanker, featuring the latest high specification engine and emission requirements, and fitted with a scrubber and a water ballast treatment system, will take place at the largest and most reputable state-owned shipyard in China.
"This contract is consistent with our view that historically low tanker fleet growth in the next few years and an aging fleet during a high seaborne trade demand period will result in sustainably strong fundamentals and higher asset values."