Philippine Coast Guard's New Flagship Arrives in Manila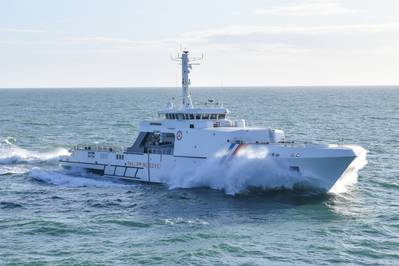 The Philippine Coast Guard's new offshore patrol vessel BRP Gabriela Silang arrived in Manila ready for service on Tuesday after several weeks of convoying and a first operational mission.
Built by OCEA, the 84-meter type OCEA OPV 270 vessel left the French shipyard at the end of December with Philippine Coast Guard crew on board, for an arrival in the Philippines initially scheduled for January.
The flagship of the Philippine Coast Guard fleet, shortly after leaving the French coast, was assigned by the Philippine government to a first rescue operation of Filipino nationals in the Mediterranean Sea for a few weeks.
With BRP Gabriela Silang nowin the Philippines, the vessel is ready to be assigned to transport patients or medical supplies as part of the COVID-19 health crisis.