US to Give Two Ships to Philippine Navy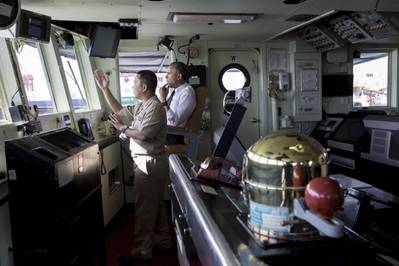 Following a visit aboard Philippine naval ship BRP Gregorio Del Pilar on Tuesday, U.S. President Barack Obama said the American government plans to transfer two ships to the Philippine Navy, bolstering what Obama called an "ironclad commitment" to the defense of treaty ally the Philippines.
Obama said the two vessels – a Hamilton-Class Coast Guard Cutter and research ship – are part of the U.S. effort to increase maritime security assistance to its allies in the Asia-Pacific region, where tensions with China have heated up over recent years.
"More capable navies and partnership with the United States are critical to the security of this region," Obama said.
And though Obama did not mention China in his speech, he underscored the "shared commitment to the security of the waters of this region and to the freedom of navigation."
The U.S. has recently sent a number of ships through the South China Sea and has vowed to ensure freedom of navigation in the area by regularly patrolling the disputed territories.
BRP Gregorio Del Pilar is a former U.S. Coast Guard vessel used by the Philippines for disaster response, counterterrorism missions and patrolling the South China Sea.