COSCO Sees Piraeus in Top Thirty by 2018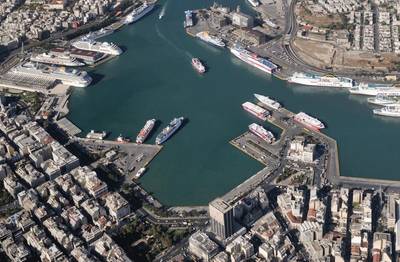 COSCO Shipping, plans to ramp up container volume at Greece's biggest port in Piraeus by 35 percent by 2018, the port's new managing director, Fu Cheng Qiu, said, reports Reuters.
China's biggest shipping company, which owns the world's fourth-largest container shipping fleet, bought 51 percent of the port's operating company last month for 280.5 million euros ($315.5 million), one of Greece's biggest and most strategic privatizations since a debt crisis began in 2009.
COSCO wants to boost the port's container traffic to 5 million TEUs (20-foot equivalent container units) by 2018 under its plan to turn Greece into a transhipment hub for rapidly growing trade between Asia and
Eastern Europe
, Fu said in his first interview since COSCO took control of the port.
"If we reach that level...Piraeus port would be among the world's 30 largest container ports," he said from his office, decorated
with Europea
n Union, Chinese and Greek flags.
The planned expansion would take Piraeus to Europe's fifth-busiest container port from eighth, overtaking Spain's Algeciras and Valencia, according to data from website PortEconomics.