Polytunnel Helps Museum Salvage WWll Airplane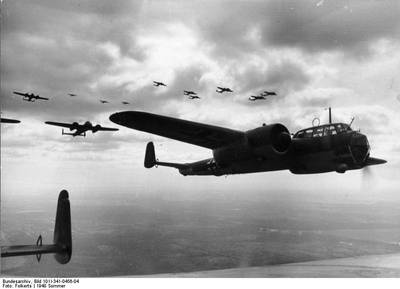 A team of restoration experts is currently hard at work salvaging a unique World War II aircraft from the bottom of the English Channel.
Using cutting edge restoration techniques within a purpose-built polytunnel from First Tunnels, the team hopes to have the rare Dornier 17 ready for exhibition within two years at the RAF Museum which is behind the ambitious project to raise the aircraft and end its watery exile.
The Dornier 17 was central to the German war effort in its role as a Luftwaffe bomber used against the allies in the Battle of Britain. Now, the only surviving example of this iconic aircraft is being salvaged from beneath 50ft of water at Goodwin Sands off the coast of Kent.
However, raising the aircraft is only the start of the long road to restoration. A team of specialists has devised a conservation programme for the Dornier 17 that involves the use of chemicals engineered to stop corrosion in its tracks.
An assortment of specialists have already been involved in the recovery operation to date, including the team at First Tunnels, who have constructed two large polytunnels at the museum's conservation centre in Cosford, Shropshire where the chemical treatment will take place.

The process of spraying the aircraft with chemicals in a purpose-built polytunnel environment has enabled conservationists to cut the cost of the operation by giving them an economical alternative to the traditional method of immersing the parts in large and expensive containers.

The initial stage of the restoration, which involves ending the negative effects of corrosion, will take around 18 months to complete.