Port Condition Zulu Set for North Carolina Ports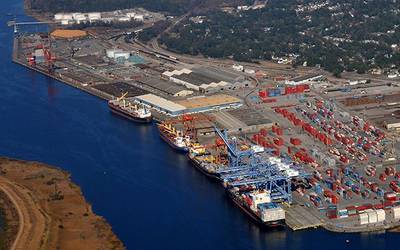 The Captain of the Port for North Carolina set Port Condition Zulu for the Ports of Morehead City and Wilmington at 3 a.m., Thursday, due to winds from Hurricane Michael.
Port Condition Zulu is a dangerous condition in which tropical storm force winds are possible within 12 hours. In Port Condition Zulu the port is closed, and all port operations are suspended. In the messy wake of Florence, North Carolina's two deep draft ports are bracing for their second major storm event in less than two months.
The U.S. Coast Guard is strongly cautioning the maritime community to remain vigilant and take the necessary precautions as anticipated tropical storm force winds arrive.
The Coast Guard also reminded maritime and port facilities to review and update their heavy weather response plans and make any additional preparations needed to adequately prepare in case of a potential impact to the area.