Port Panama City Update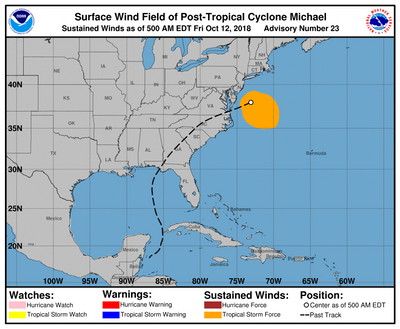 In the wake of hurricane Michael, Port Panama City Director Wayne Stubbs issued the following prepared statement:
"The Panama City Port Authority has not yet been in contact with all of its employees, but most have been contacted and are safe. Most employees have sustained some damage to their homes, and some have lost their homes.
Power was restored to the port on Saturday and internet service should be up by Tuesday.
The port sustained damage to many of the buildings, but no damage to its docks, cranes, and equipment. The port expects to offer limited terminal service for general cargo by the end of the week.
Panama City's residents and businesses have suffered a catastrophic blow. The Panama City Port Authority is determined to do its part to demonstrate the resilience of the community and the affected area with a quick and full recovery."
Locally, communication in the area remains unreliable. Hurricane Michael battered the Florida Panhandle last Wednesday. As a Category 4 storm, it was one of the strongest storms on record to hit the continental United States, and possibly, the most powerful to ever strike the Florida panhandle.
President Trump landed here on Monday to tour the damage from the storm. The White House did not provide detailed information about the president's schedule, but Mr. Trump was scheduled to be briefed on the relief and recovery efforts by federal, state and local officials, after which he was set to tour some of the hardest-hit areas.