Crossing the English Channel by Ferry Preferred to Chunnel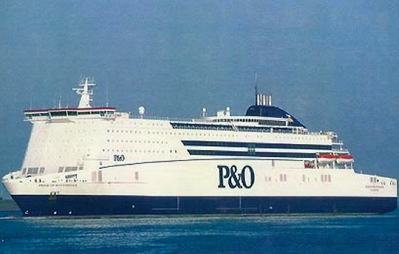 More people used ferries to travel from the UK to the continent last year although cross-Channel numbers are still down on those of decade ago. According to the Department for Transport's recently released annual Sea Passenger Statistics the number of short sea international ferry journeys increased by 4% to 20.5m following two years of decline.

In a reversal of the situation in 2012, when more passengers travelled internationally via the Channel Tunnel than on ferries for the first time, ferries accounted for 1.7m, or 9%, more international journeys than the Channel Tunnel last year.
Dover remained the busiest UK sea port, carrying 12.7m short sea international ferry passengers. This was a 7% annual increase but remained 20% lower than 10 years previously.

Passenger traffic on domestic sea crossings has steadily declined over the last decade, but again this trend went into reverse last year on all routes except those to Orkney and Shetland. The number of passengers travelling by ferry from Great Britain to Northern Ireland and the Channel Islands increased to 2.1m and 0.4m respectively.

The UK Chamber of Shipping has welcomed the increases with its chief executive, Guy Platten, saying: "Despite strong competition, continued economic uncertainty and extreme weather events, these figures show how resilient the ferry sector is. After a difficult few years, the rise in passengers is testament to the hard work of ferry companies who had the courage to invest in new ships and extra onboard amenities through the economic crisis."

"But," he cautioned, "there is still a great deal to do if the ferry sector's recovery is to be sustained. The Government needs to pay close attention to industry concerns over extended queues at UK Border Control. The average waiting time at Calais last summer was 90 minutes and on some occasions passengers have been left waiting for several hours. This is clearly unacceptable and could deter repeat business. If the Government wants these vital services to thrive, then the burdensome and bureaucratic processes of the UK Border Control need to be reviewed as a matter of urgency."

Source: MaritimeLondon/Chamber of Shipping