Horizon Lines Names President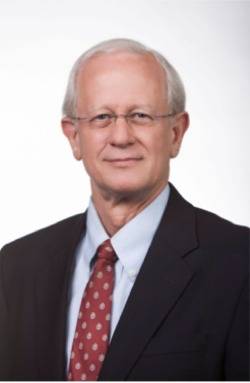 Horizon Lines names Sam Woodward President & Chief Executive Officer at recent annual stockholder meeting
Horizon Lines, Inc. one of the nation's leading domestic ocean shipping companies, announce that Sam Woodward has joined the company as President and Chief Executive Officer (CEO) and has been appointed to the company's Board of Directors, effective June 7, 2012. Mr. Woodward succeeds Stephen H. Fraser, who has served as interim President and CEO since March 2011.
Mr. Woodward, 63, joins Horizon Lines from Traffic Tech Inc., an international freight forwarder, where he held several executive leadership roles.
"We are delighted that Sam has chosen to join Horizon Lines as President and CEO," said Jeffrey A. Brodsky, Chairman of the Board of Directors. "Sam brings extensive transportation and logistics experience, and is known for his leadership abilities as a business strategist focused on operational transformation and excellence. He has a strong track record of success in a career that has spanned multiple companies over more than 30 years. Sam's proven leadership abilities will be an asset to management and the Board, as Horizon Lines moves forward in the years ahead.