Profiles in Training: American Seafoods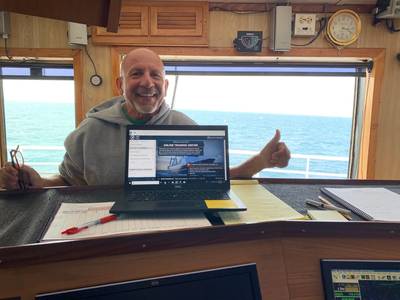 Lance Camarena recognized from a young age that he wanted to work in the learning and development arena. But his plans changed while studying in college to become a public school music teacher and a job working a swing shift at Intel led to a new path of study and a career in the IT world.
Still, after graduating and securing full-time employment with another IT firm, he knew training was still his calling. "I managed to switch roles and became one of the first people in the U.S. to start training this new software package that was just hitting the market called Microsoft Word. So, I ended up spending a career in the IT world first as a trainer and then managing various aspects of the training function throughout the company."
Camarena said he eventually "hit a goldmine" when he landed a job in Seattle working for a cruise line, and from there started a second training career which lasted more than 20 years and expanded to cover every aspect of the maritime world.
Today, Camarena is Director of Training & Organizational Development for American Seafoods Company, a fishing company which runs six factory trawlers ranging from 256 to 341 feet. The company employs approximately 1,300 seafarers from 52 countries, with about a 7% turnover in our key officer positions and a 25% turnover in our entry level processor positions.
A lot has changed since Camarena first entered the maritime world, he said. "In many maritime groups, there wasn't a training professional in charge, and in many cases, training wasn't centralized at all. Each group was more or less responsible for managing its own training needs and without a single concentrated focus on training. Only the greatest training needs would get met. Generally, it was just those training needs dictated by regulation, policy and perhaps the last incident that mandated training as a part of a solution moving forward."
These days, training is recognized for what it brings to a maritime organization, training professionals are part of every maritime group, and companies are investing to ensure its employees are trained effectively. "Our senior leadership has been absolutely great in supporting training efforts without significant pushback on resources. There is no question I can bring any well-thought and planned proposal to the leadership team and I will get a fair and balanced hearing," Camarena said.
"American Seafoods is working hard to create what we call a Learning Ecosystem. Like any ecosystem, this means that training needs and training activities be clearly defined for each onboard position, easily accessible no matter whether on land or at sea and encouragement provided at each step of the career journey no matter the spot on the chain of command."
Camarena believes every company operating on the water should perform hands-on training and look for ways to make it more assessible and enjoyable, but he said the role and value of digital e-learning technologies is growing.
"We see some tremendous advancement in technology with simulators that can make you as seasick as if you were actually on a vessel," Camarena said. "These solutions give even the most experienced seafarer the chance to practice and live out simulated events that we hope we will never see."
American Seafoods has also implemented a Marine Learning Systems learning management system (LMS) e-learning solution and created the American Seafoods Knowledge Academy (ASKA), which can be accessed from almost any device to complete mandated training.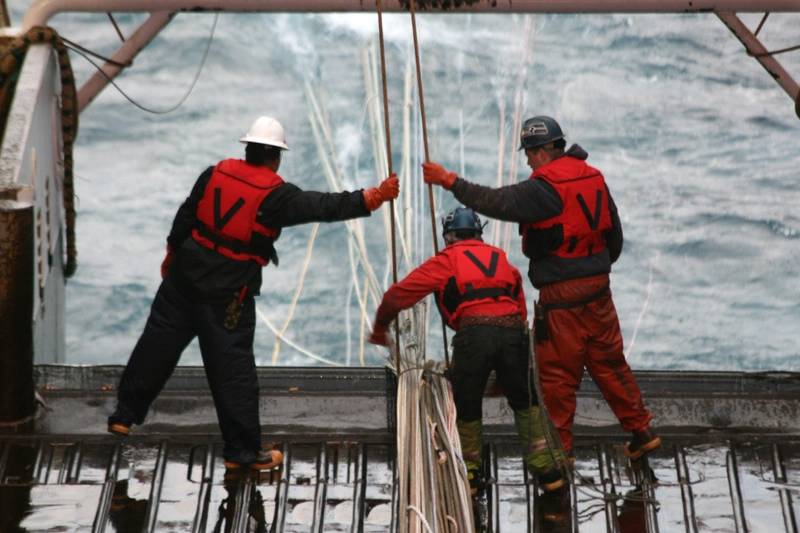 (Photo: American Seafoods)

Camarena said it is often a challenge for seafarers to find time to train while on the job, so American Seafoods pays its seagoing employees to complete mandated e-Learning training while they are at home. "This solution is a relatively simple one but clearly effective and not all that costly," Camarena said. "And since ASKA also works on board no matter the location of a vessel, we have the ability to invite our employees to complete any unfinished training while onboard and are working to establish the proper process whereby 'ASKA training' can integrate into onboard promotions and other potential training opportunities."
"In moving to this new LMS solution we also freed ourselves from having to rely on a limited number of content providers, and are now working through our content with the aim to choose best in class. While it is easy to simply license a whole host of content from a single provider or two, you tend to get the exact same look, feel and design in every course. But with the option to choose vendors entirely on the basis of content, we expect to significantly raise the quality and engagement factors in all our online learning."
"I believe another huge challenge to our efforts is how to make and keep training engaging," Camarena said, adding that innovative, entertaining and creative content like is seen in the gaming world goes a long way to improve training quality and we're waiting for it to hit the training world soon.
"I recently heard a speaker at a training conference say, 'We need to create the conditions for binge learning,'" he said. "If we start with the goal of 'effective training' it automatically implies that an online learning course would have all the elements that learners are seeking while actually learning versus clicking through screens and most commonly, multi-tasking their way through a course to the finish screen."
American Seafoods is always striving to measure training effectiveness and seek ways to improve, Camarena said. The company monitors its training efforts against a number of factors including incidents, productivity, claims, on board self-assessments, audit results and vessel visits, and then acts on the results as quickly as possible.
Camarena said it is important to speak with seafarers to learn what appears to be working or not and/or what should be done differently. "This also means getting on board to see the real life of our maritime employees and actually sailing with the vessels and really getting to see their reality when possible."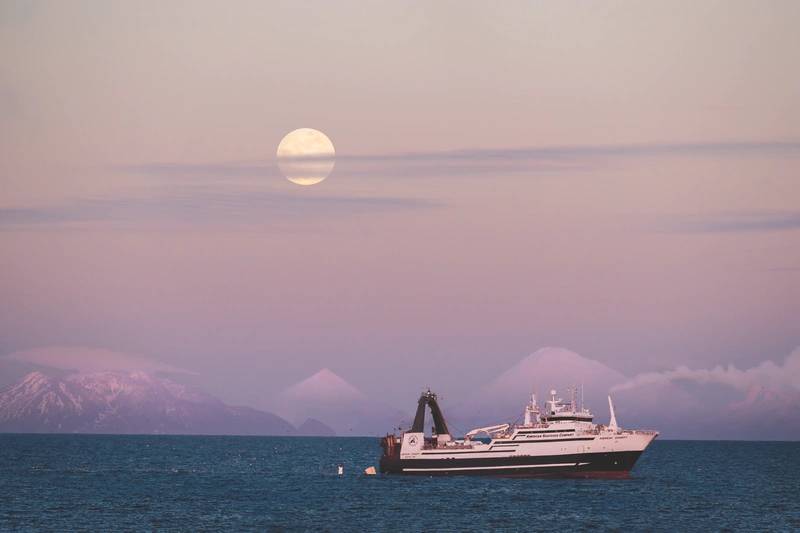 (Photo: American Seafoods)