SMM 2014 Promises to be 'Very Special'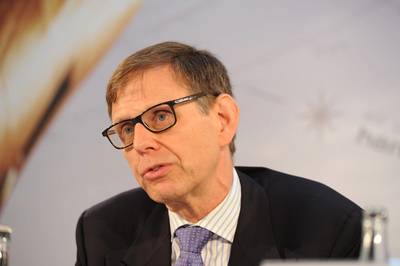 "This is a very special SMM," said Bernd Aufderheide, CEO and President, Hamburg Messe und Congress GmbH. The enormous interest shown by exhibitors and visitors alike proves it.

He continued: "More than 2,100 exhibitors and over 50,000 visitors are expected, more than ever in the history of this fair. "We are fully booked, and this fair welcomes every type and size of company, from market leaders and global players to medium-sized companies and innovation-focused start-ups.

"Their products cover a wide spectrum from large-scale ship engineering and shipbuilding products to ship outfitting and equipment supplies, and from cargo handling systems and maritime technologies to specialised services," said Aufderheide.

The protection of the marine environment is one of the top items on the SMM agenda. Stephan Timmermann, Executive Board Member responsible for Marine Systems and After Sales, MAN Diesel & Turbo SE, and Member of the SMM Advisory Board commented: "The shipping industry, working closely together with shipbuilders and suppliers, continues to devote considerable resources and capital to the development and implementation of a wide range of new technologies that protect air and water quality and increase energy efficiency. The full breadth of technologies available today will be on display at the fair centre."

Competition among the shipbuilding countries remains fierce, confirmed Professor Martin Stopford, President of Clarkson Research: "Today's shipowners face a tough market outlook and major cost pressures caused by high energy prices and a series of new environmental regulations governing emissions from ships. This is a massive challenge for the industry because there are so many possible solutions, some of which are better than others.

"To give an example, there are currently 23 to 45 different ballast water systems, according to various sources. Finding the right technology for improving the efficiency of newbuildings and retrofitting existing ships is vital," he said. "SMM provides the ideal opportunity to review what's on offer from the world's shipyards and marine equipment suppliers and to discuss the practicalities with them."

SMM takes place at the Hamburg fair site from 9 until 12 September 2014.

For further information visit: www.smm-hamburg.com.