Pushing the Envelope: A H2 Project Highlights French Teamwork on Alt-Energy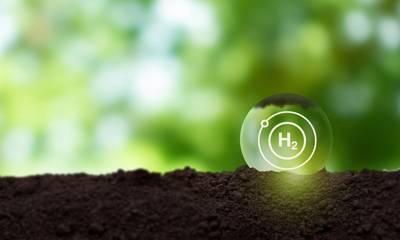 At the Sea Tech Week Maritime Transport conference this past September, held in Brest, France, there was no shortage of big-picture, creative ideas pertaining to maritime shipping and alternative energy.
One such project, called Seaguel, was presented as part of a larger discussion on hydrogen (H2) as maritime fuel. The full session was titled "Distributing Hydrogen from Offshore Wind Farms as a Fuel for Ships." The topic was developed by France Energies Marines (FEM), a public-private R&D collaborative focused on offshore renewable energy.
Right now, Seaguel is a just a concept, but it demonstrates the kind of broad, transformative thinking that's occurring in France and Europe, ideas that, yes, are still on the horizon, but considered advanced enough to warrant detailed thinking, and worth drawing some early resources. On another level, Seaguel exemplifies the broad energy coalitions developing in France. These coalitions are looking for outcomes sooner, not later. Members expect real world results in the next few years, not decades.
Importantly, H2 assumes a critical role within a hoped-for, non-fossil fuel world. The European Union has numerous hydrogen strategies and timetables. The ideas within the Seaguel proposal are not isolated; rather they align with creative ideas, and optimism, about H2 potentials.
Supporters of H2 as fuel cite important strengths. First, there's an endless supply – hydrogen is everywhere. Second, H2 has an established industrial track record and an established, although more limited, energy track record. Third, if it can be produced at scale, safely and economically and without greenhouse gases (so-called "green hydrogen"), the move to H2 can take advantage, at least initially, of many existing energy resources and infrastructure, such as pipelines and storage. Finally, in its use and combustion, many experts cite familiar and common characteristics between natural gas and H2 – except, of course, that H2 does not emit any greenhouse gases, at least directly. (However, leaks are a concern because H2 can increase concentrations of other GHG, e.g., methane.)
Of course, a H2 reality check is always in order: to grapple with and surmount H2's challenges will require money, engineering and public policies at worldwide scale and steadfast commitment, unlike any previous global effort. To be clear, H2 backers today are not working on final challenges. To the contrary, the road ahead is an extremely challenging and entangled pathway. In a recent briefing by the Environmental and Energy Study Institute (EESI), Dr. Bryan Pivovar, a Senior Research Fellow with the US National Renewable Energy Laboratory said that "infrastructure needs are a major obstacle (for H2) and require an investment on the trillion-dollar order of magnitude." Additionally, there are complicated electric distribution issues that bedevil electrolysis dependent on fluctuating energy sources like wind.
But Pivovar also commented that "at NREL, the 2010s is seen as the decade of wind and solar, and the 2020s is expected to be the decade of hydrogen."
Seaguel was conceptually developed by Sofresid Engineering, a French firm with offices in Brest and other coastal cities. Sofresid is a subsidiary of Saipem, an Italian multinational energy services company. Renewable hydrogen is one pillar within Sofresid's overall approach to an energy transition; the other pillars are marine renewable energy, e-fuels and biofuels, carbon capture and green ships.
Gwenaelle Benoit, Offshore & New Energies Project Manager and colleague Emeline Belin, Business Developer presented the Seaguel project at SeaTech.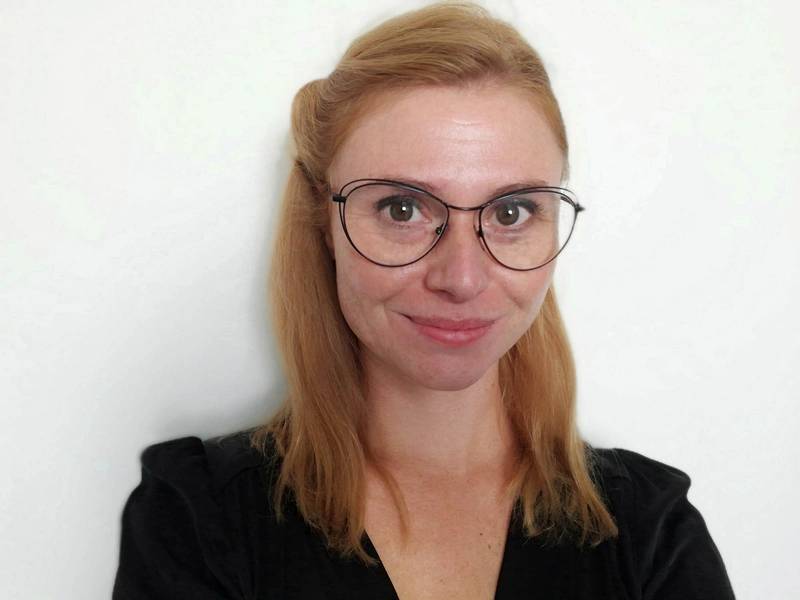 Gwenaelle Benoit, Offshore & New Energies Project Manager, at Sofresid.
Seaguel started in response to an inquiry from an offshore windfarm operator seeking to avoid fossil fuel for the windfarm's support vessels. (See accompanying illustration: "Seaguel Innovation.") The operator wanted refueling at sea, to avoid back and forth trips from ports to work areas. In response to email questions, Benoit said a goal for offshore windfarm operators is maintaining a carbon footprint at or below 6g of carbon for every KW hour of electricity.
Benoit was asked how fuel transfer might actually work, whether a ship would dock at a H2 station. She said that different transfer systems, e.g., directly from a facility to a vessel or through a discharge buoy, are under consideration. Additionally, local regulations for H2 transfer at sea may determine a final choice. Best practices for refueling remain a top focus for engineers.
Benoit was asked about the state of the tech required for Seaguel. Offshore windfarms, of course, are well established but are expanded projects, like H2 production, kept in check because equipment isn't available? Benoit said that depends on the equipment, which she described as available "at various maturity levels." For some processes, e.g., reverse osmosis of seawater or compression, she said engineers could use equipment on the market today. She added that for Seaguel "the plan is to use off-the shelf equipment in order to be ready sooner." Operation at sea, however, presents new challenges, particularly compact configurations for offshore structures. For safety, Seaguel envisions remote, autonomous controls. "Remote control, however" Benoit said, "is still under development," but added that, "Sofresid has extensive experience on unmanned operations in offshore oil and gas fields."
Benoit said many companies are tracking related research on the performance and endurance of equipment necessary for harsh marine environments. She referenced the ground-breaking work by Lhyfe which inaugurated the world's first offshore renewable H2 production pilot project in September.
Seaguel's timeline starts in September 2022. "Middle term" goals are anticipated around 2024-2028 and, as presented at Sea Tech, pertain to upscaling and increased storage capacity and optimizing the gas station and exploring fueling possibilities beyond the windfarm project.
"Long term" goals, after 2028, will address diversification, a bunkering station and possible extension to offer e-fuels derived from green hydrogen. Benoit said engineers are "considering a wider use to refuel other types of vessels with H2 and in the future diversify with other H2 derivatives such as methanol or ammonia or inorganic liquid carriers."
If offshore wind can indeed be harnessed to produce, store and transfer H2 that accomplishment would get the world pretty close to the ancient philosophers' dreams of perpetual motion. Using wind as the prime mover checks a most critical box: green hydrogen. As envisioned, Benoit said the Seaguel station has a 5MW-H2 production capacity, about an average production of 2 tons/day H2. Because wind is intermittent electrolysis could stop and start. Storage would provide a sufficient margin to ensure H2 availability.
The possibilities inherent in a project like Seaguel extend beyond providing green energy to one wind farm. Multiple H2 production sites could mean that H2 becomes available at a scale impacting the broader economy.
Note some of the ideas within the illustration "H2 Infrastructure Concepts." Since hydrogen production presents risks, placement offshore becomes a safety factor. If vessels refueled at sea and underwater pipelines delivered product to landside facilities, such as industrial customers, production could be kept away from cities and residential areas.
Also noteworthy within the Concepts drawing is the inclusion of the Elemanta H2, another example of creative thinking in France pertaining to hydrogen. The E-H2 is a power barge designed to use H2 to deliver power to vessels at quay – cold ironing. The E-H2 results from a consortium of French companies with maritime and hydrogen expertise. Sofresid Engineering owns the Elementa concept; it is also designer and architect. Future versions will enable H2 bunkering to refuel vessels. The consortium seeks to standardize these H2 port operations. Again, these are not just futuristic dreams: Benoit said an E-H2 demonstration project is planned for 2023.
Like many early ideas, Seaguel's trajectory has shifted. Benoit said the windfarm operator has stepped back, but Sofresid is keeping it active. Current efforts are focused on scaling up from 5MW production to 500MW to better evaluate project economics. Next year Sofresid plans to collaborate with other research partners, working towards a demonstration at sea by the end of 2025 or early 2026.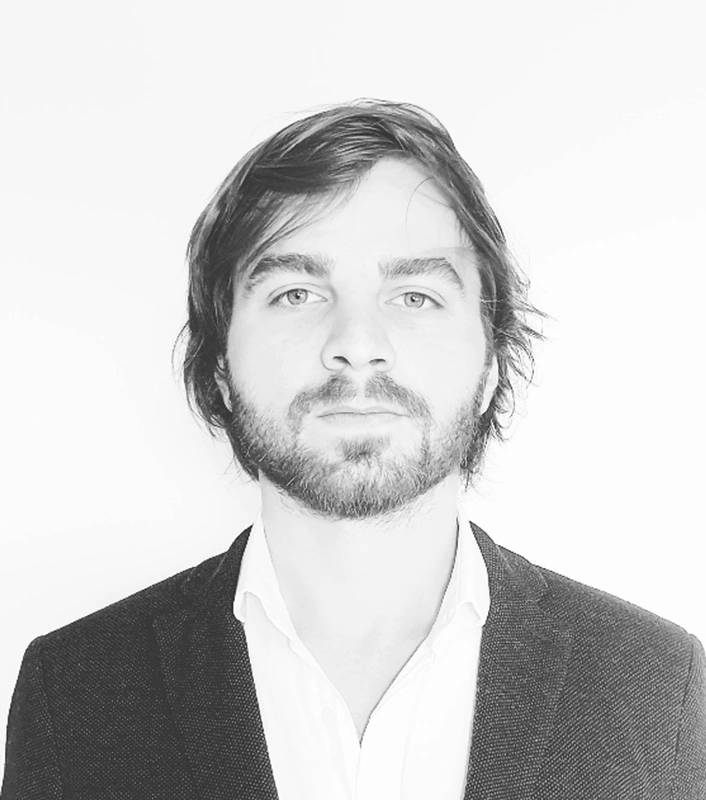 Davit Otarishvili, Business Development Manager Offshore with RWE.
Davit Otarishvili is a Business Development Manager Offshore with RWE, one of Germany's largest green electricity generation and green hydrogen producer companies. Otarishvili participated in the Sea Tech session, focusing on development opportunities. RWE is a member of France Energie Marine. RWE is involved in more than 30 green H2 projects worldwide, including the AquaVentus project which seeks to establish electrolysis units in the North Sea by 2035, units capable of producing 1 million metric tons of green hydrogen, and a Netherlands project called "H2opZee" focusing on offshore H2 production and possible reuse of existing pipelines.
In an interview Otarishvili did not sugar-coat the technical hurdles that stand between ideas about H2 today and actual use within a relatively short timeline, say, by 2030. Otarishvili said that new demands from the transportation sector are central to expanding H2 opportunities. Transport demands - not just from ships, of course - are expected to be at a scale that will draw the huge investments necessary to build and operate the requisite H2 infrastructure. Otarishvili said recent US policy moves on H2 are particularly promising.
Energy subsidies also present challenges. For example, wind generation now is largely committed to public utility markets because the costs are subsidized by ratepayers and state and federal taxes and energy credits. There are singular offtake agreements, with major companies, for example, seeking to establish a green profile, but offshore publicly subsidized windfarms aren't merchant plants, with power sold to the highest bidder, e.g., someone who wants to use green energy to produce H2. Dedicated generation could emerge but absent a regulatory framework the business case is difficult. Otarishvili said that under normal conditions industries pay around $1.55/kg for "grey hydrogen." Offshore green H2, delivered, costs between $8-$10/kg. That delta has to be addressed. If H2 is a larger public policy goal, should it be subsidized in a way that is similar to offshore wind subsidies?
It's Otarishvili's view that "if things go in the right direction, we should be on the right road by 2030." He noted that H2 by itself may not be the only endpoint. Opportunities are emerging in the maritime sector for methanol and ammonia, relatively new fuels linked to hydrogen projects and production.
To help take some of the guess work out of hydrogen decisions France Energie Marine has undertaken a project called OPHARM – "Offshore production of hydrogen analysis and roadmap." The goal is a set of decision-making tools for offshore renewable hydrogen production, with a focus on wind farms.
Marie Robert is offshore renewable energy research project manager at FEM. She presented the OPHARM project at Sea Tech. The model will present comparative analyses for costs, carbon footprint, H2 carriers and energy efficiency. The aim is to identify favorable outcomes.
Topics of particular interest include:
Location and sizing of the electrolyzer
How to transport the H2 product
Distance from coast
Production priorities: electricity vs. H2, and exporting one only after certain production goals are met for the priority product.
Again, French energy planners want answers sooner, not later. Marie Robert said an initial version of OPHARM will be ready in March 2023. It will likely start to make difficult decisions about H2 much clearer.