Rotterdam Containers Re-Consigned Due to APM Work Stoppage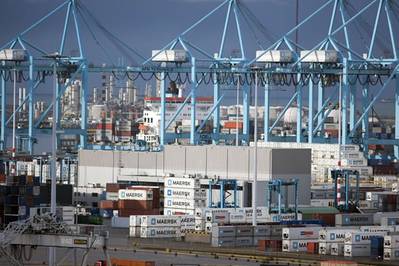 Maersk Line informs that due to the current CLA (CAO) negotiations for the new facility of APM Terminals in Rotterdam, work at the current facility of APM Terminals in Rotterdam has been stopped and accordingly customers are requested to pick-up/ deliver containers in Antwerp instead.
Maersk Line add that at this moment they do not know how long these work interruptions will last. They are not a party in this dispute, but unfortunately their service is impacted by this current situation.

The shipping company adds that it will continue to monitor this regrettable situation, doing everything it can to minimize delays and provide customers with the information they need to facilitate their planning processes and enable them to expedite pick-up/delivery as much as possible.

In case of any questions customers are advised to contact their local Maersk Line customer service representative.