Rederij Long Ships Taps Damen for Trawler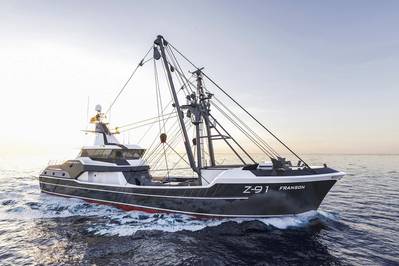 Damen Maaskant Shipyards Stellendam to build a new 38-meter long Beam Trawler for Rederij Long Ships.
Damen Maaskant has designed the new vessel, Z91 Franson, within the maximum length and gross tonnage permitted by the Belgian Maritime Inspectorate. Furthermore, the shipyard has carried out research with propeller developers and manufacturers SIP Marine with the aim to realize fuel consumption reductions in relation to current hull forms working in the Belgian fishing fleet. This study has resulted in a 12% increase in bollard pull used during trawling.
Rederij Long Ships intends to continue their current operations, fishing year-round in North Sea and Skagerak waters, in addition to the summer season in the Bay of Biscay, with their new vessel.