Op/Ed: CBP'S Lawful Jones Act Revocation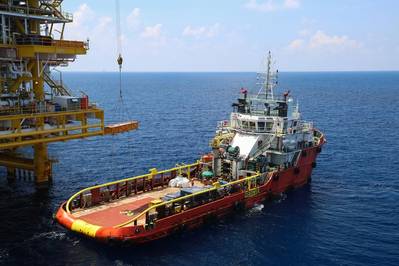 In 2009, the U.S. offshore marine sector received a long over-due indication that the U.S. Customs and Border Patrol (CBP) was preparing to close loopholes and enforce U.S. law in accordance with the Jones Act. This happened when the agency unhesitatingly issued its first revocation of more than 20 letter rulings that were inconsistent with the U.S. law of the land – the Jones Act.
Almost immediately there was an outcry from foreign interests who claimed, untruthfully, that this decision would impede oil and gas exploration in the
Gulf of Mexico
and drive up costs that the industry could not sustain. Scarred by this outcry and pressure from foreign interests, the CBP withdrew its proposed action and announced that a "new notice… [would] be published in the Customs Bulletin in the near future."
Instead of resting on its laurels waiting for the notice, the U.S. offshore industry responded with gusto –retrofitting and building 31 Jones Act-qualified vessels to meet the subsea capacity should the CBP follow through with the revocation.
In the eight years since the original revocation notice, the U.S. offshore industry has invested a total of $2 billion in American workers and American shipyards to ensure there would be no disruption in offshore energy exploration and production.
The industry was vindicated when on January 18, 2017, CBP issued its second and long-awaited new notice calling for the revocation of unlawful letter rulings of the Jones Act in accordance with 19 USC § 1625.
This lawful revocation notice called for reinstatement of proper enforcement of the Jones Act in the offshore sector, a ruling that would reward American workers, vessel owners, and U.S. shipbuilders.
According to IHS Petrodata, an average of 19.8 vessels of this capacity were working in the Gulf Coast over the past five years; after the investment by U.S. companies, there are now more than enough Jones Act-qualified vessels to meet this capacity.
However, foreign interests are continuing to purposefully muddy the CBP's ruling by claiming that it will make those operating in this field less safe. Because they have no standing to attack on the capacity front, they are purposefully confusing this as a safety issue for heavy-lift capacity, which is not affected by the CBP's ruling.
Moreover, the foreign fleet currently operating in this space is using cheap foreign labor and circumventing U.S. labor and tax law. This creates an uneven playing field for U.S. companies to compete on our own Outer Continental Shelf. To round out this egregious argument, these foreign entities are now trying to ludicrously say that the revocation notice was issued incorrectly in a rushed capacity.
This is laughable. Eight years is more than enough time for CBP to fully consider the ramifications of their proposal. As previously noted, Section 1625 is a specific and unique Congressionally mandated process that allows CBP to post notices in the Customs Bulletin that revoke or modify previous letter rulings.
Typically followed by a thirty-day opportunity for public comment and a subsequent thirty-day consideration period, the CBP's second notice was given an extended comment period; allowing three times the statutorily defined period for public comment.
This is on top of the eight years the CBP has had to consider the impact of this ruling. Not only is this revocation process completely lawful but also has been anything but rushed.
Not to go unmentioned, this revocation, should it prevail, is correcting previous flawed rulings of U.S. law. The Jones Act, which requires U.S. built and owned ships, crewed by U.S. citizens, to be used for the transportation of merchandise from U.S. point to another is the law of the land.
Every modern president has supported it because it is grounded in a national defense policy of ensuring domestic shipbuilding and seafaring capacity while supporting a strong domestic maritime industry essential for U.S. economic security and job creation.
In fact, the CBP revocation would create more than 3,200 U.S. jobs in the
Gulf Coast alone
with an additional projected economic impact of more than $700 million for the region.
If the CBP were to delay revocation, not only would it be in contravention to U.S. law but would undermine the serious commitment made by U.S. companies in this sector.
It is time for CBP to rectify the past misinterpretations of the Jones Act and U.S. law and to enforce the sovereign laws of the United States.
The Author
Aaron Smith is the President and CEO of the Offshore Marine Service Association (OMSA). Previously, he was the Executive Director of the Offshore Service Vessel Dynamic Positioning Authority (OSVDPA) and spent 10 years working on Capitol Hill.