Rhine River Shipping Returns to Normal as Water Levels Rise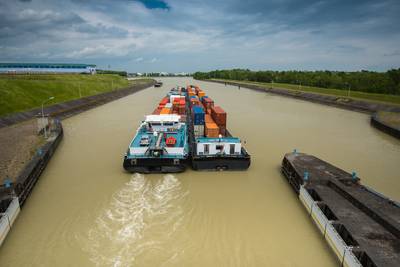 Freight shipping on the river Rhine in Germany has returned to normal after heavy rain in the past week raised water levels, traders said on Monday.

Water levels on the Rhine had been low for around six months after a hot dry summer and a dry autumn, forcing vessels to sail only partly loaded and increasing the cost of commodity deliveries.

"The heavy, repeated rainfall in the past days was just what was required," one grains trader said. "Vessels and barges are now able to take on full loads to all German terminals on the river."

The Rhine is an important transport route for commodities including grains, minerals, coal and oil products such as heating oil.
Reporting by Michael Hogan