RoRo Carrier Rescues Fishermen in Strait of Malacca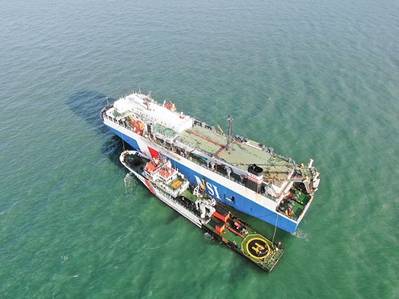 An Indonesia-flagged car carrier operated by the NYK Group company PT. NYK-SPIL INDORORO, rescued eight fishermen in distress at the Strait of Malacca last week.
The 100-meter roll-on, roll-off (RoRo) ship Kalimantan Leader was sailing from Belawan, Indonesia, to Jakarta, on September 23 when its crew spotted eight fishermen in the water after their vessel sank.
The merchant vessel rescued the distressed fishermen immediately, and the eight men were transferred in to an Indonesian Coast Guard vessel on September 24 off Batam Island, Indonesia. All are said to be in good health.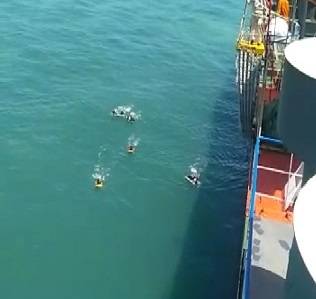 (Photo: NYK Group)