Rosetti Marino Withdraws from Heerema Deal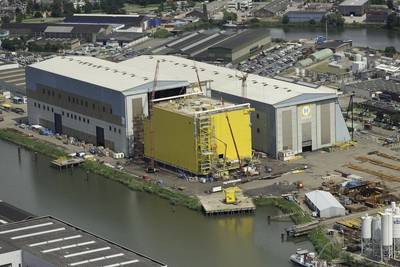 Italy's Rosetti Marino has withdrawn its offer to buy Heerema Fabrication Group's (HFG) Zwijndrecht facility in the Netherlands, with HFG confirming the yard is to close.

Rosetti Marino and HFG entered into a letter of intent on the 16th of November with the aim to sell to Rosetti Marino the HFG activities at the yard in Zwijndrecht, The Netherlands.

Both companies have worked closely together and in good mutual cooperation to investigate the viability of this proposed sale.

Rosetti Marino, after careful consideration of the risks and opportunities, has concluded that this acquisition did not meet its requirements due to adverse market conditions and the uncertainty for future prospects for the Zwijndrecht yard.

CEO Oscar Guerra said: "Rosetti Marino regrets that our interest in the proposed sale could not happen due to external factors beyond our control".

The management of HFG meanwhile has informed staff at the Zwijndrecht yard about the intended yard closure and will request advice from Works Council of HFG Nederland. HFG is committed to support the eighty employees who are being made redundant as a result of this closure. CEO Koos-Jan van Brouwershaven said: "We will continue to provide every support we can offer in this very difficult period."

HFG will continue construction operations at its locations in Vlissingen and Opole (Poland).