Sunken RoRo 'Baltic Ace' to be Salvaged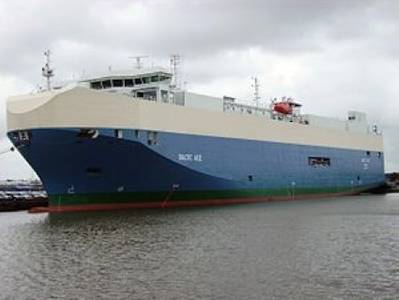 Rijkswaterstaat (Netherlands Government) say they will shortly be inviting tenders for salvaging the wreck of the car carrier the 'Baltic Ace' from a busy North Sea traffic route in the approaches to the Port of Rotterdam.
Given that the sunken ship constitutes a threat to safe and swift shipping traffic and the marine environment, the decision was made to salvage the ship in its entirety. The expectation is that a salvage company can be contracted for the work early in 2014 and the salvage operation will take place in 2014 and 2014.

Salvage operation
In recent months, Rijkswaterstaat has investigated the various options for salvaging the ship and its cargo. Part of the operation entails the removal of some 540,000 litres of oil that the vessel was carrying. Due to the high risk to the environment and shipping traffic, it was decided to salvage the entire ship.

The ship owner has informed Rijkswaterstaat that it does not intend to take any further measures and has waived its right to the wreck. In accordance with international treaties, Rijkswaterstaat can only recover part of the costs of the salvage operation from the owner. The state will therefore have to bear most of the costs.

Background of the loss
On the evening of 5 December 2012, the Baltic Ace and the container ship Corvus J collided, approximately 65 kilometres outside Goedereede. The Baltic Ace, carrying over 1400 cars, sank immediately. Thirteen of the twenty-four crew members on board survived the accident. The wreck is lying on a busy shipping lane that leads to the port of Rotterdam and therefore constitutes a threat to shipping traffic.