US Pushes More Sanctions Targeting N.Korea Maritime Smuggling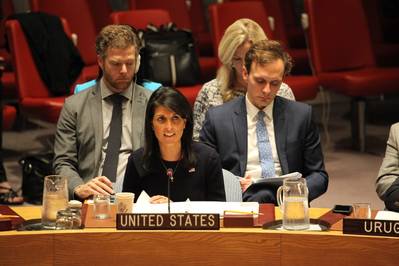 The move coincides with the United States imposing its largest package of unilateral sanctions against North Korea on Friday, intensifying pressure on Pyongyang to give up its nuclear weapons and missile programmes.
The U.N. Security Council's 15-member sanctions committee operates by consensus behind closed doors. The United States did not give further details of how many or what entities it had proposed to be blacklisted.